Are you worried about bringing in enough work? Perhaps the job is overwhelming you. Maybe you have project management issues or problems with a client. The list of challenges faced by those running their own digital agency feels endless. Sometimes you just need somebody to talk to. Somebody who has been there and has years of experience to share.
Paul's advice and support have been invaluable. His seemingly endless knowledge and years of agency and freelance experience mean he has been able to provide timely answers to specific issues in my business. My stress levels are down, my productivity is up and I'm loving work again. Working with Paul has been a sound business decision and investment. Sarah Jee Watson: Get With the Brand
My job is to be a sounding board. Somebody you can discuss problems with, brainstorm ideas with or get feedback. It is not my job to give you all the answers, but to help you work through issues yourself and find the right solution for you.
When you choose to come to me and over what is up to you. But some typical scenarios might be:
You need advice on sales and marketing.
You want me to review any material you have produced.
You need help figuring out how to grow your agency.
You need help dealing with those difficult clients.
You need to know how other companies approach things.
You need support striking a good work/life balance.
You need help improving how you deliver projects.
For over a year now, I've been jumping on mentoring calls with Paul every Friday. I love catching up with him each week. He is full of knowledge and great to get honest feedback on challenging topics. He has helped me grow as a designer leader by sharing his experience and insights. And he is a really nice guy! Shane Doyle, Threefold Systems
What makes the coaching program great is that you don't need to schedule appointments. You simply buy a time bank of hours and you can use them whenever you want. Just pick up the phone, contact me on Zoom or drop me an email. In essence, you can talk to me like you would any other colleague.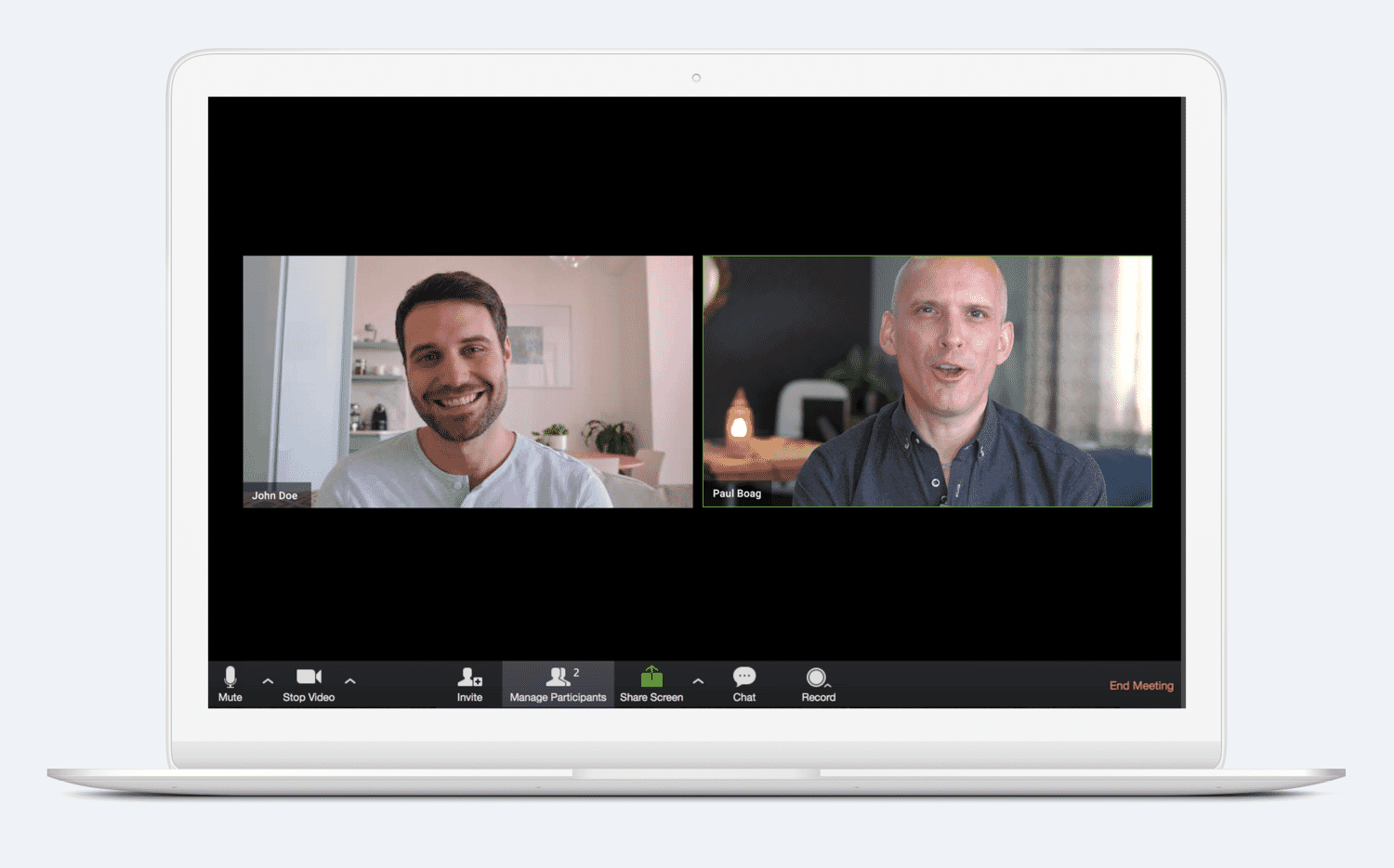 If you have a quick question I am on Zoom most of the time. Want me to review a document? Just email it through and I will get to it as soon as possible. Need a more in-depth conversation, lets set up a meeting.
Some people love the flexibility of coaching. Others want some more structure. They want a training program tailored to their needs. If that is you, just let me know.
I am more than happy to design a course just for you. A course that teaches you what you need to know at the pace you can handle.
Because I have been there! I have struggled with the same issues as you and made it out the other side. I have built a successful agency and a widely known personal brand.
But more than that, I have worked with others in a similar situation around the world. I have also spoken to the leading figures in our industry about the secrets of their success.
We worked with Paul for 12 months and in that time he proved an invaluable source of business wisdom for us. His wealth of experience of running digital agencies helped us develop our business strategy and focus our content marketing efforts. James Turner
If this sounds good then get in touch. We can discuss the challenges you face, the budget you have available and tailor the perfect approach for your situation.