Are you worried about delivering that business-critical project? Do you struggle to get management on board with the importance of digital? Maybe you have project management issues or problems with internal stakeholders. The list of challenges faced by those running in-house teams feels endless. Sometimes you need somebody to talk to. Somebody who has helped dozens of people in your situation.
My job is to be a sounding board. Somebody you can discuss problems with, brainstorm ideas with or get feedback. It is not my job to give you all the answers, but to help you work through issues yourself and find the right solution for you.
When you choose to come to me and over what is up to you. But some typical scenarios might be:
You need advice on overcoming barriers to change.
You want somebody to review that big presentation.
You want help convincing colleagues about the value of UX.
You need help recruiting digital staff.
You need help dealing with those difficult people.
You want advice on writing new policies or procedures.
You need support with your digital strategy.
What makes my mentorship program great is that you don't need to schedule appointments. We set up a monthly retainer and then you can contact me as much as you need. No limits, no time tracking. Just pick up the phone, contact me on Zoom or drop me an email. In essence, you can talk to me like you would any other colleague.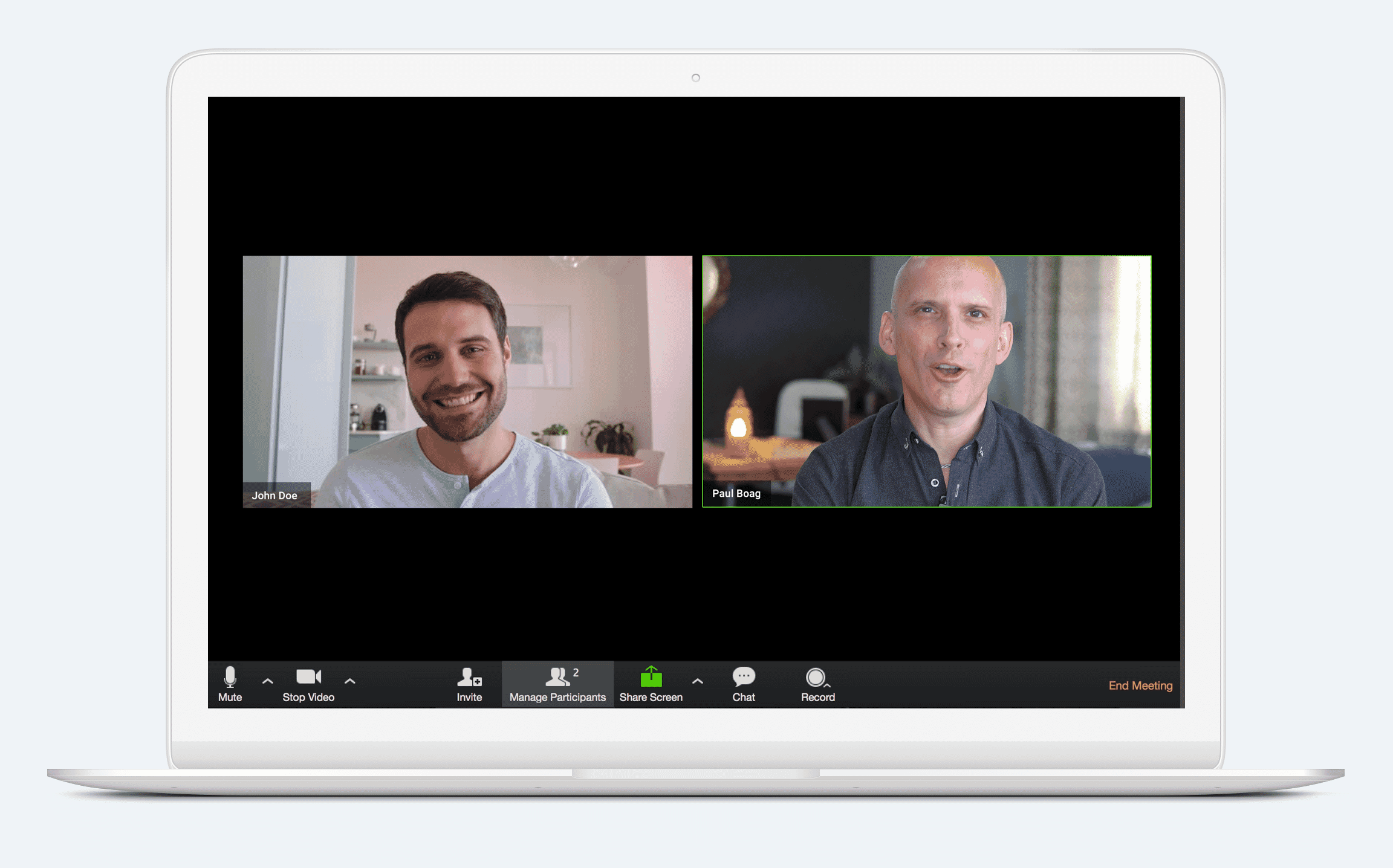 If you have a quick question I am on Zoom most of the time. Want me to review a document? Just email it through and I will get to it as soon as possible. Need a more in-depth conversation, lets set up a meeting.
Some people love the flexibility of mentorship. Others want some more structure. They want a training program tailored to their needs. If that is you, just let me know.
I am more than happy to design a course just for you. A course that teaches you what you need to know at the pace you can handle.
You will struggle to find somebody with as much experience in so many diverse areas. I have worked in-house, mentored dozens of people like you and helped hundreds of clients. Helped them adopt digital and become more user-centric.
But more than that I have the reputation that impresses management. After writing four books and becoming an international speaker senior executives take me seriously.
It's been a pleasure working with Paul. He manages to be both supportive and challenging at the same time and has a very accessible approach. It's been a really inspiring process and I would love the opportunity to work with him again. Jennifer Russell (The Samaritans)
Get in touch
If this sounds good then get in touch. We can discuss the challenges you face, the budget you have available and tailor the perfect approach for your situation.