The travel industry has long been a bastion for manipulative user interface design techniques. Finally, governments are beginning to intervene on behalf of consumers.
Almost every site exists to persuade visitors to do something. That might be to contact the company, make a donation or place a booking. However, how we go about persuading people is extremely important. If we push too hard, we risk alienating them.
I have long been critical of the aggressive sales techniques (often known as dark patterns) used in the travel sector. I regularly reference companies like Expedia or Booking.com when I run workshops on conversion rate optimisation or in my video masterclass that addresses the topic.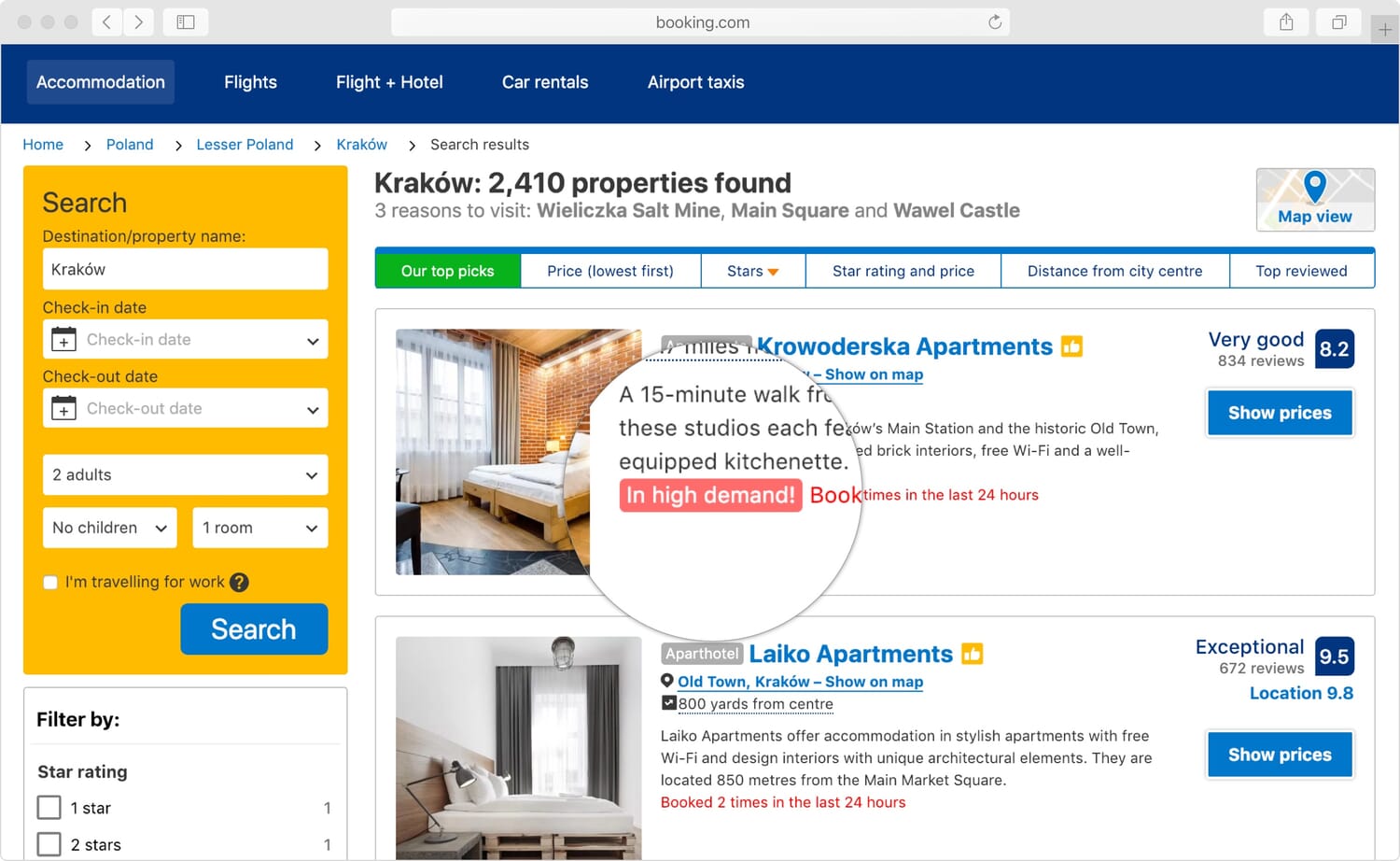 I feel that these approaches are unethical and frankly unnecessary. It would appear that the Competition and Markets Authority (CMA) here in the UK agrees. In June 2018, they announced:
"The CMA has taken enforcement action to bring to an end misleading sales tactics, hidden charges and other practices in the online hotel booking market."

"These have been wholly unacceptable."

CMA Chairman, Andrew Tyrie.
The investigation that followed identified some concerns mainly focusing on the use of psychological manipulation to encourage impulsive bookings. In particular the tendency of these sites to inflate the popularity of a hotel to push users to act quickly.
This is about trust
But this isn't just about the travel industry getting a slap on the wrist from government. It is about consumer trust in these sites. Michael Grenfell, executive director of enforcement at the CMA summed it up when he told the BBC:
"You can get some good bargains on these sites, but it is very important that you can trust what they say."

CMA executive director of enforcement, Michael Grenfell
Yes, dark patterns do work in the short term, causing an increase in conversion. However, that comes at a cost. Trust is a key component of any long term business arrangement and if companies want to retain and grow their customer base they cannot rely on these techniques as they undermine trust.
---
Learn how to persuade the right way
[Elite_video_player id="1″]