Digital teams are expected to deliver ever more complex, business-critical services to increasingly demanding users while constantly under-resourced. It is time to step back and start working smarter.
I have been keeping a secret from you. For the last few months, I have been working with the team at Frontify to produce a "Digital Acceleration How-to Guide". A free ebook to aid struggling digital teams to deliver better digital services by working smarter.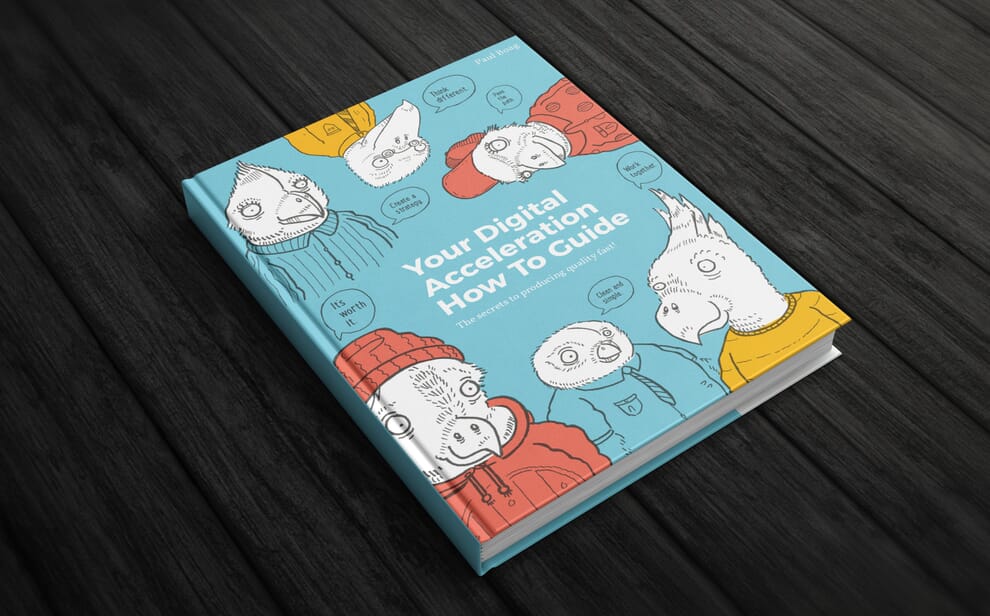 Download Your Digital Acceleration How to Guide
I have seen too many in-house teams struggle with being under-resourced and under-appreciated, even though digital has become business critical.
It strikes me that management expect ever more from their in-house teams and yet don't give them the resources to do their jobs.
But it is worse than that. Management also expects those teams to work in ways that are just not compatible with digital and are not in line with how digital best practice is evolving.
Why We Need to Approach Things Differently
Digital is fundamentally different from many other projects that companies run, and yet the way these companies manage digital projects is almost identical.
The raw materials of a digital project are free. Pixels don't cost money, which allows considerable flexibility regarding reworking and adapting. You don't need a detailed specification with digital because all changing costs you is time and labour.
Then there is the fact that digital provides unprecedented amounts of feedback. You can see in real-time what is working and what is not.
These two factors foster a culture of experimentation and iteration. You quickly and cheaply prototype or build a minimal viable product, before iterating on it based on what you learn from analytics.
That is not the way many companies think. They think in terms of linear projects, not iterative cycles.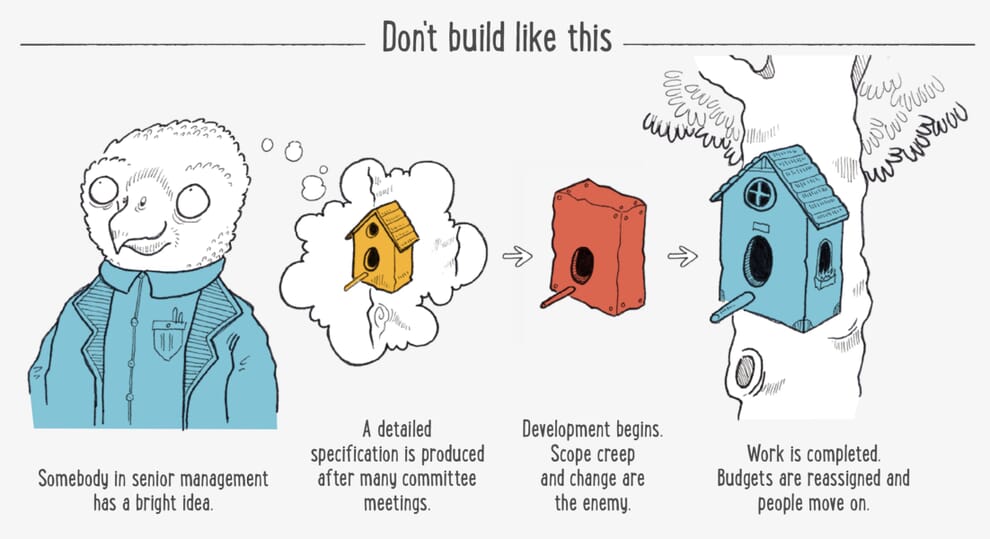 Why Companies Fail to Adapt
The problem is that companies are made up of people, and people find ways of working and stick with them. That works fine until something like digital comes along and changes the rules.
When it does you get a clash of culture as people struggle to adapt to the new reality, and that is what we are seeing. Often it is not that anybody is consciously or deliberately awkward, it is merely that they are reluctant to change.
That leaves in-house digital teams in long-established companies facing two challenges. They need to identify better ways of working more suited to digital projects. But they also need to introduce processes that shift the organisational thinking about digital, so that the entire organisation supports a more digital-friendly approach.
Overcoming this dual challenge is what "Your Digital Acceleration How to Guide" is all about.
How My Guide Will Help You
The guide is broken down into five chapters, each aims to help with some aspect of this challenge of introducing digitally friendly ways of working. These are:
Bringing order to the chaos
This chapter lays the foundation for the rest of the book. It outlines why most organisations have a somewhat ad hoc approach to developing and managing their digital channels, before identifying ways to work smarter.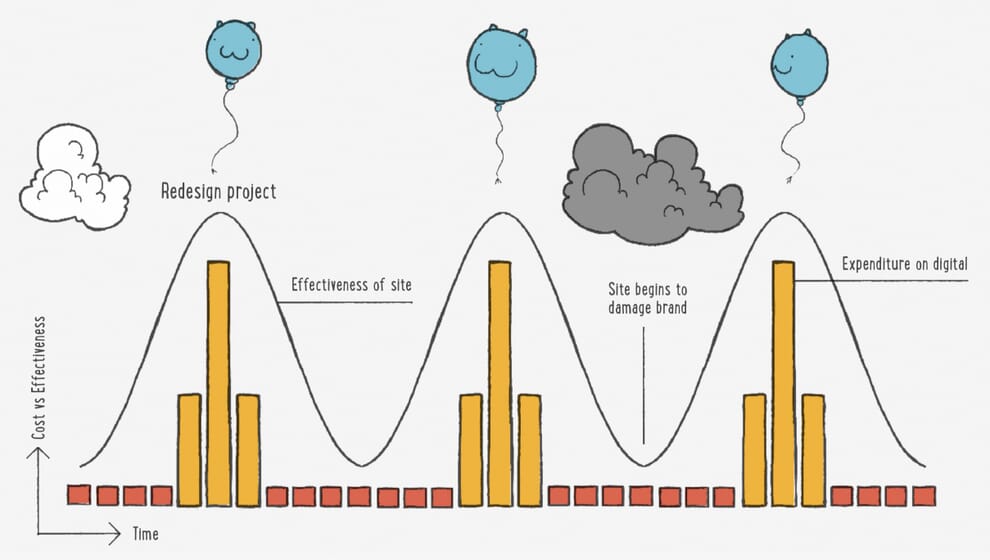 Working to kill waste and boost productivity
The second chapter acknowledges that most digital teams know they are not working in the best way, but feel they can do little about it. In it, I seek to examine where the problems lie and suggest some ways of bringing about change.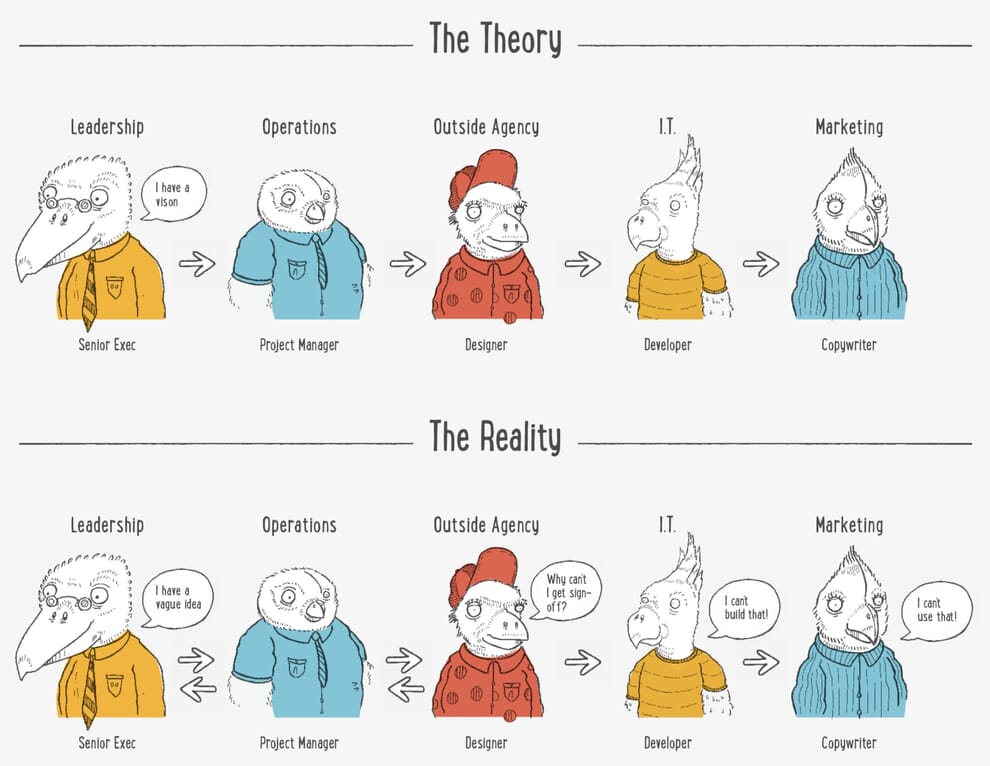 Introducing robust principles to bring about change
Design principles can be a valuable tool to beginning to shift the thinking of organisations towards digital. In this third chapter, we dive into what exactly design principles are and how to go about creating a set.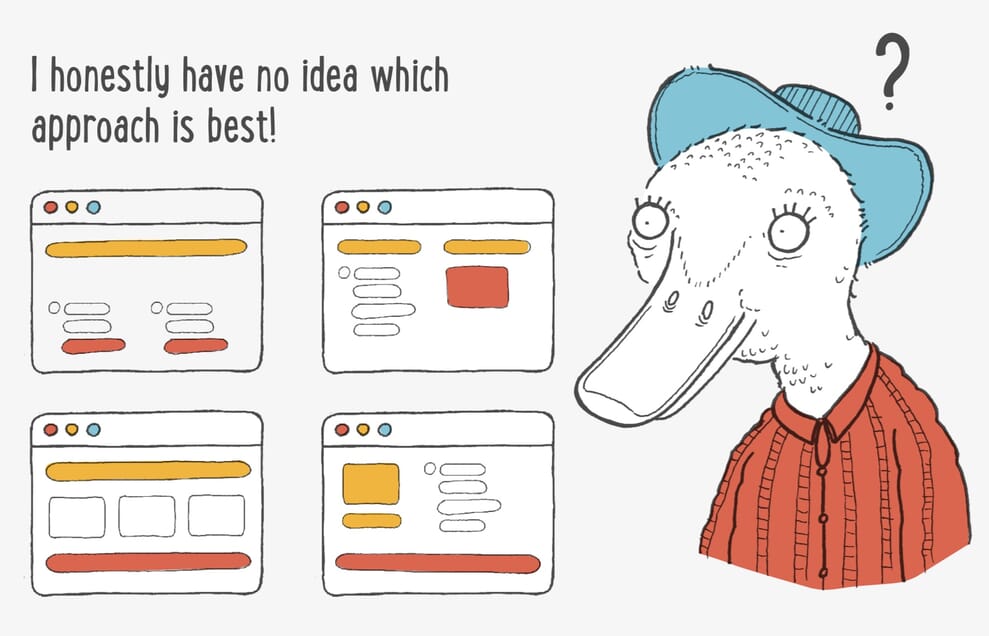 Design systems and building with usability in mind
After looking outwards at company culture, we turn our attention to our team and how we operate. In particular, we step back from day-to-day firefighting to lay the groundwork for a more robust and streamlined working process, by looking at how to create a design system, something that will make an enormous difference to long-term efficiency.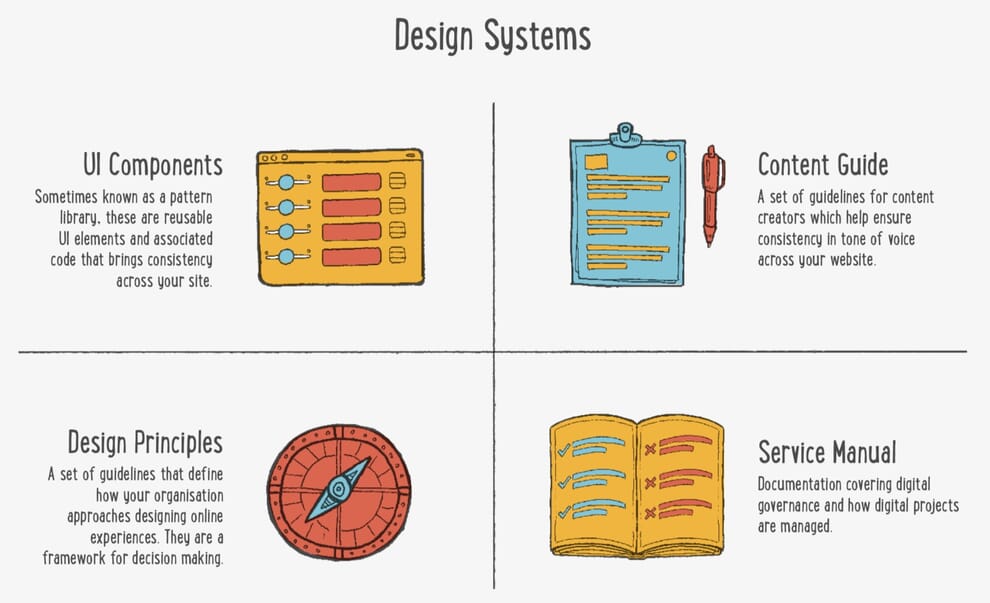 How to organise and scale your digital offering
For those in bigger companies, things can get considerably more complicated with more digital channels to manage and many, many more stakeholders. That is why in chapter five we dive into establishing some policies and digital frameworks to ensure that the in-house team is working on the right project and not just the whims of the most senior person in the room.

I didn't want to sell this how-to guide like any other book I have written. I wanted to be able to give it away to teams that are struggling with getting things done at their companies. I wanted to be able to help. Thanks to Frontify I have been able to do that, and I hugely appreciate their involvement.
I hope you find it useful.