This quick reference guide introduces you to the importance of making your site sticky and steps for improving your site stickiness.
What is Site Stickiness and Why Does it Matter?
Website stickiness refers to the amount of time somebody stays on a website over a given period. That may be the average minutes spent over a single session or a longer period, such as a month.
Sometimes stickiness is also measured in terms of the number of pages viewed.
Site stickiness matters on some sites where the length of stay indicates more interest and can lead to more action. For example, a site whose revenue comes from advertising wants people to stay as long as possible.
However, not all sites should be designed to be sticky. For example, sites that sell a single product or service should encourage users to act and leave as quickly as possible.
Stickiness and Dark Patterns
There are many psychological tricks to encourage somebody to stay longer on a website. However, these dark patterns (as they are often referred to) come with significant costs and should be avoided.
The same can be achieved with less risk using the "Wikipedia Effect".
Site Stickiness Through Rich, Relevant and Interlinked Content
Ensure Content is Relevant to Your Audience
A website will never prove sticky unless the content is relevant to your audience. It needs to help them achieve a goal or overcome a pain point. That might be to learn a new skill or solve a work-related challenge. You can discover this through simple surveying.
Once you have a clear picture, consider creating an empathy map that you refer to often when planning new content.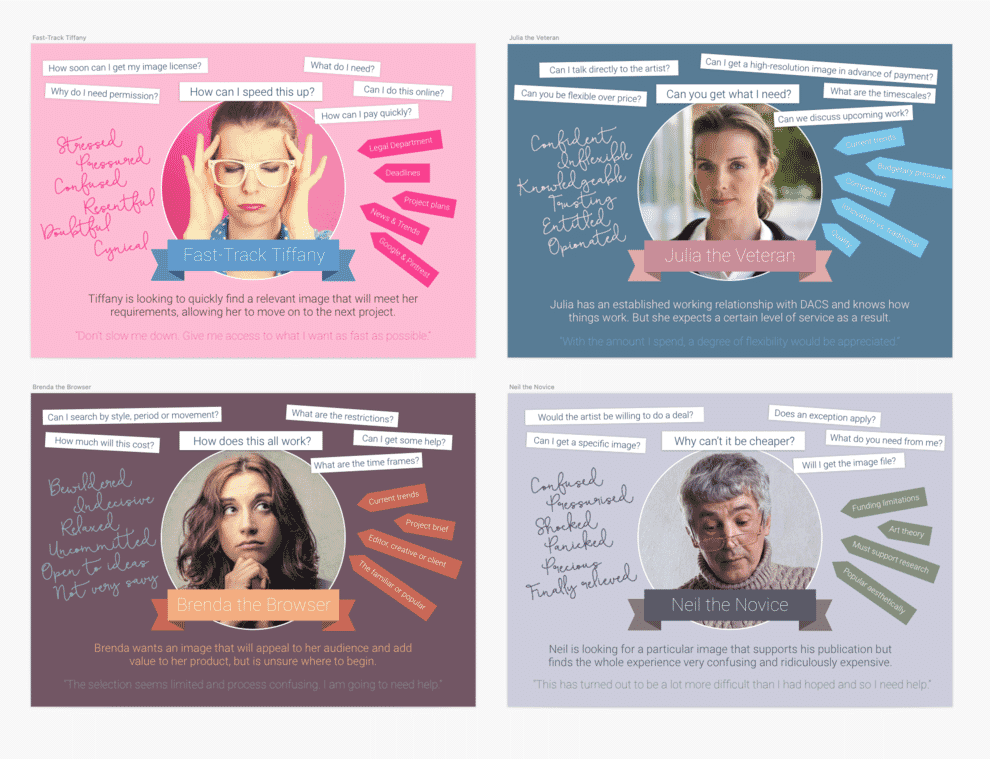 To ensure your site is sticky, it is important that users can see what content is available and find relevant content. A clearly labeled primary navigation structure will help achieve this.
Creating such a navigation system must reflect how the user thinks about the subjects you cover. You can do that by running a card sorting exercise.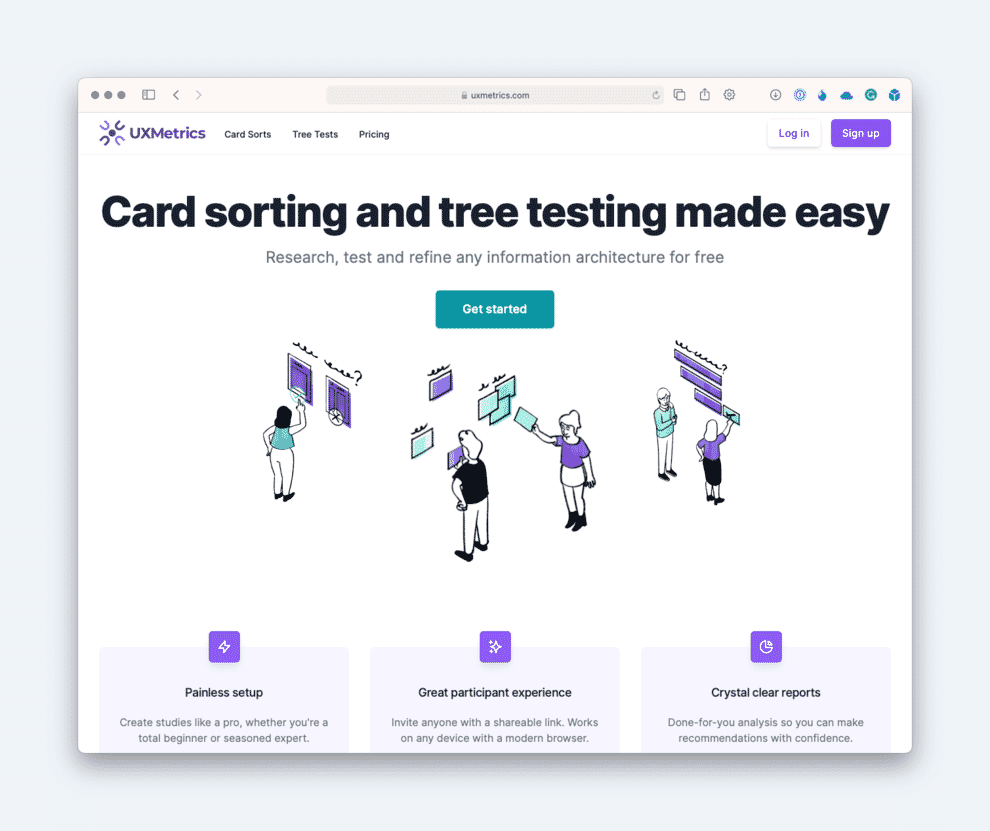 Surface Related Content Through Tagging
Tag each piece of content on your website with some relevant keywords. Then use those keywords to highlight other content related to the post a user is already reading.
For example, you can do this by adding additional related reading at the end of a blog post, giving the user the next action, and keeping them engaged.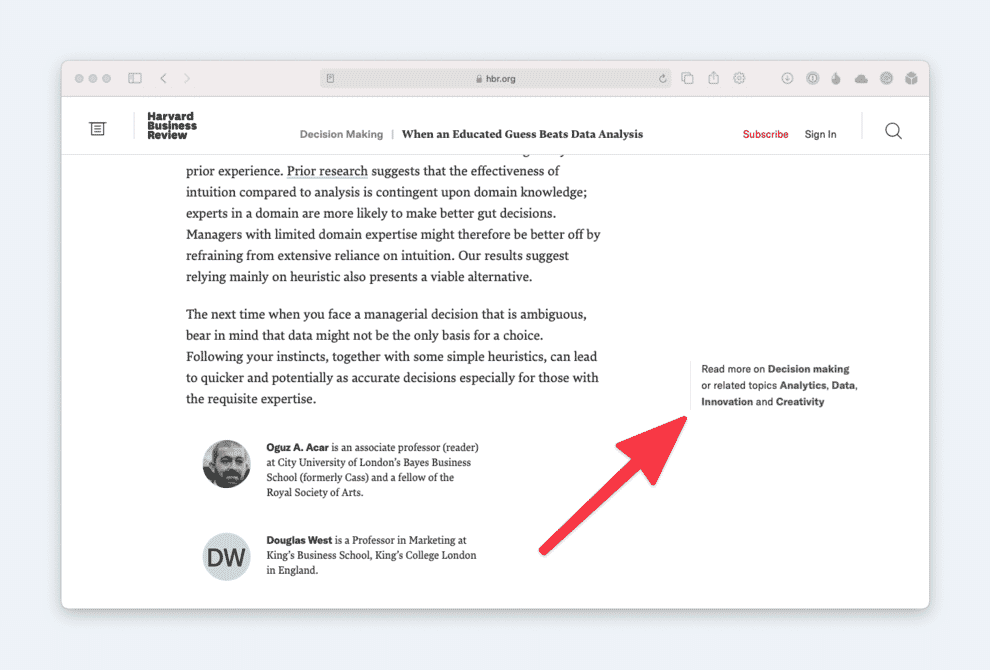 Manually Highlight Related Reading Within Pages
As well as placing related content at the end of a post or page, it is often worth highlighting related pages throughout the content as appropriate
That is because users may stop scrolling before the end of the post if it is not quite what they were after. A related post in the body might grab their attention if it better serves their needs.
For example, I talked about card sorting above, so I included a "see also" link to a related post on information architecture.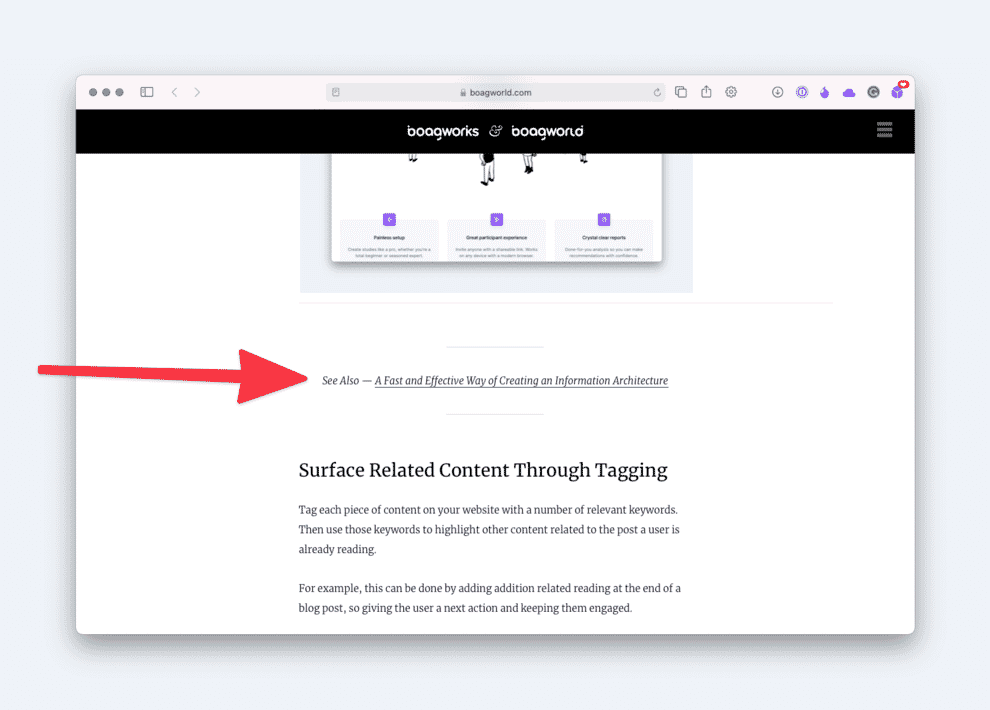 Auto-link Keywords
To enhance older posts, you can automatically inject links to newer posts based on keywords. When a keyword is mentioned (e.g., "Stickiness"), your CMS can automatically turn that into a link to a relevant post no matter when the post is published. This is a great way of enriching content and increasing stickiness without manually adding new links to old posts.
If you use WordPress this can easily be done with a plugin such as "Internal Link Juicer".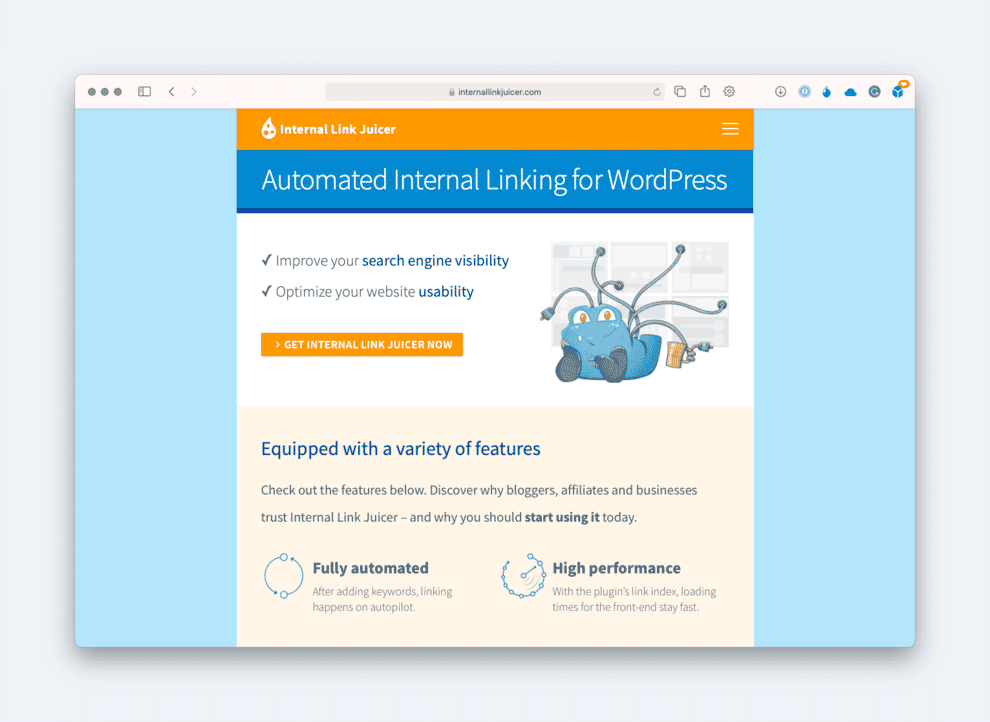 Aid Scannability to Prove Relevance
You can further improve site stickiness if a page is obviously relevant to the user. To prove a page's relevance, it is important to allow the user to see the topics covered on the page quickly.
Users make this judgment by scanning the page looking for indicators of the topic of the page. You can accommodate this behavior by making use of headings, pull out quotes, lists, and other typographic styling.
You should also seek to begin each article with a summary outlining the key takeaways from the page.
Create Cornerstone Pages
Finally, create "cornerstone pages" that bring together content from multiple posts on a similar topic and link back to those posts for more detail.
Ensure these cornerstone posts are linked prominently from each child post so encouraging exploration from one post within the topic to the next.