In this post Dean suggests efficient ways to help us offer Adwords to clients safe in the knowledge that it is always good to continually improve your service.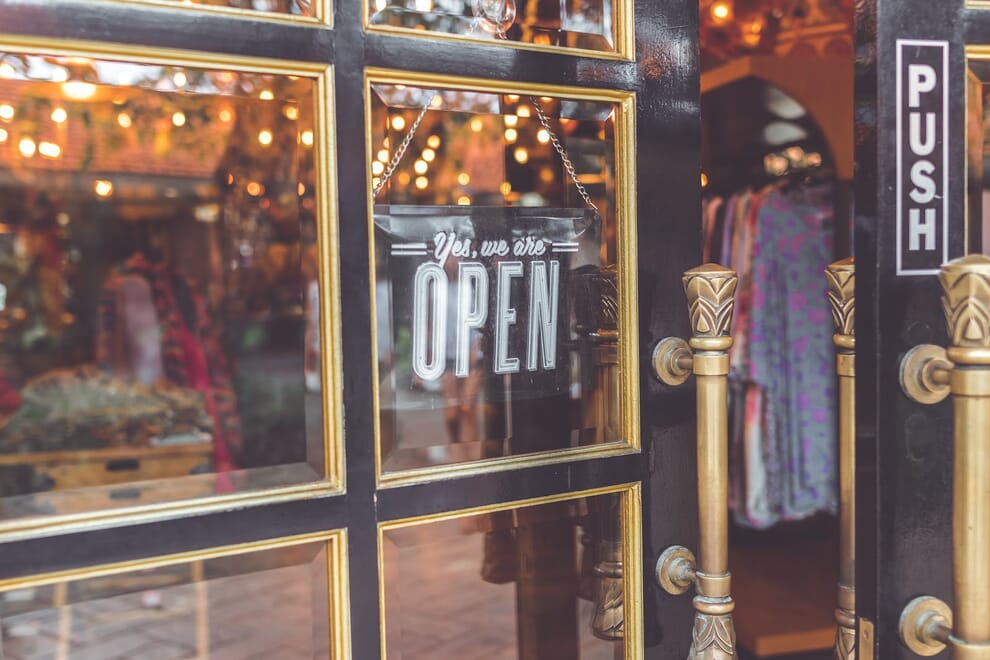 Offering AdWords to your clients may be a great revenue stream but it's also seriously hard work. There are campaign optimizations to enact, keywords to research, reports to compile, and then there's the cost in distractions and time away from what your core business offering is. What if I could tell you a few ways to optimize your campaigns in the shortest time possible? There are a few time-saving ideas you can use to both improve your service offering and your clients' campaigns. There is always room for improvement whether it's how you offer AdWords as a service or the results you deliver. So what can you do, today, to offer AdWords to clients even better?
Upgrade Your AdWords Approach
The best way to improve your AdWords offering is to make it easier on you. Why? The more distracted you are, the less you can focus on the important, big picture. Try to outsource or streamline time-consuming, small tasks. If you commission an AdWords management software to complete your campaign monitoring, help you write ads, or metric updates, you can put your time into things like strategy, in depth keyword research, competitor research and other (dare I say it), more important tasks.
Another reason to consider an AdWords automation platform is their advanced reporting abilities. As a PPC manager, you need to deliver regular updates to your clients and provide reports that explain your work and results. These platforms often simplify complex AdWords reports and make them easier to understand. Many have sharing abilities to make client relationships even easier.
As you improve your own skill sets and become better at Adwords, you'll find many duties can be streamlined. In the meantime, try to make as many of your predictions and tasks as formulaic as possible. Like, calculate your client's budget and ROI automatically using our AdWords Budget Calculator. Organize your upcoming Adwords task list using our AdWords Duties Checklist. Then, pitch new prospective clients using our already crafted AdWords Client Proposal Template. The more resources you can gather, the easier it is for you and the smoother it looks for your client!
Improve These 5 Metrics
Campaigns are only as good as their results, so let's improve them in the shortest time possible. AdWords is a complex platform with infinite reports, percentages and numbers. As a PPC professional, you must watch over these numbers religiously and pounce whenever an optimization presents itself. If you're new to AdWords (or PPC marketing in general), this might be a harder task than it sounds. Here are the top five metrics to monitor regularly and how to improve them – fast. Boosting these numbers will immediately improve your campaigns' outcomes. Good news, fixing one metric often aids others too!
Click-through Rate
You've probably seen this metric everywhere since Clickthrough Rate, or CTR, is the most important metric to see how well your ad is working. CTR is the percentage of people who view the ad and click on it, meaning it shows how appealing the ad is. An average CTR is about 2%, so take a look at your results. All ads that are performing less than 2% pause, and reallocate that budget to those exceeding the average. The fastest way to improve your CTR on all campaigns is to include the keyword(s) in the headline. Simple, but effective.
Conversion Rate
The second most important metric is conversion rate. This depicts how many visitors completed the action you want them to versus those who only visited the site. This could mean calling the business, making a purchase, or downloading a white paper. Conversions can be anything you, and your client, want! So how do you increase conversions? You must improve your landing page. Take a look at this landing page and consider your call to action (CTA). Is it clear and easy for the visitor? Does it provide the solution they were looking for when they clicked your ad? I've found that better defining this CTA and making it more clear often does wonders for any conversion rate.
Quality Score
Quality Score is measured on a scale of 1-10, 10 being the best. This score measures how relevant Google thinks your ad is. It is a factor combining your keyword relevancy, landing page experience, and the quality of your ad. This master metric affects everything under the AdWords umbrella. I recommend having a score of at least 6 or higher. Why? A low Quality Score affects so many other AdWords metrics, that it's vital to keep this in good health. You end up paying more for ads and get hit with a lower average position. In order to improve your Quality Score, you have to improve those three contributing factors. Make sure your keywords are obviously relevant and is the central theme of your landing page. Make sure your landing page experience is good and that it's mobile friendly. Then, improve the quality of your ad with a higher CTR and conversion rate!
Average Position
I consider this metric a great indicator of your overall campaign health. This metric simply shows where your ad is ranking amongst the ads your bidding against. A 1-3 position is good, so your average position should be 2.5 or better. The one-minute way to improve average position is to increase your bid price. If you can pause underperforming keywords, then allocating this money shouldn't add to the overall budget. Try increasing the price by small increments and see how results change. The other tip to optimizing average position is to only focus on your lowest performers. If your best overall position is 4, work on improving all campaigns worse than it. Increasing the position of your lower performers will be a faster fix!
Cost Per Click
Brace yourself for the most complicated metric: cost per click (CPC). This metric is how much you pay for a click, so the lower the better. A benefit to your client or any marketer on AdWords is that you only pay for an ad when it gets clicked on. Just make sure you're not paying more than you need to! This cost can increase or decrease for numerous factors so if you're paying more than you think you should, look for changes in Quality Score, CTR, bid price, and your ad relevance. If you can make the improvements that I've previously mentioned, you should be able to lower your bids and still maintain your ranking and scores!
Discover Better Keywords
Keywords can make or break a campaign. If you're not seeing the results you want, test some new ones. You can use Google's Keyword Planner to find keyword alternatives and browse for new options. However, the fastest way to discover new keywords in seconds is to see what your competitors are ranking for. There are tools like SEMrush and SpyFu that make competitor research easy and free. Finding competitors' keywords and understanding your competition will take your campaigns to another level, quickly.
Always Evolving, Always Improving
You're an ambitious web pro by choosing to take on AdWords, but the benefits of offering this service are endless. You evolved your offering to improve your skill set and provide your clients a new, successful marketing channel. Thankfully, AdWords gets easier as your skills grow and in no time, you'll streamline your process to improve not only your offering, but your business as a whole.
Teacup is the first ads management software to prove success with a low monthly spend, closing the gap between AdWords and small businesses. Our sophisticated AI optimizes campaigns specific to the business and its goals, not by following a one-size-fits-all solution. Teacup handles all the "hard stuff" by doing behind the scenes keyword research, ad creation, campaign structure, SKAG management and more on AdWords and Facebook. With only a website URL, Teacup automatically writes ads and creates beautiful landing pages to increase conversions and lower CPC's. We save you time and improve your results by making PPC marketing easy. Try it out for free at www.goteacup.com.
Thanks to Tashatuvango from Shutterstock for allowing me to use this image.