With more content marketing being done than ever before, how can we combat information overload? How can we reach time poor users?
I have been blogging for over 13 years, and it has been at the heart of my success in business, but information overload has become a huge issue.
I have never spent a penny on marketing and yet have been able to generate enough leads from my blog to keep an agency of employees busy. But things are changing.
Back in 2015, I wrote a post about the rise of content marketing. More and more companies were seeing the benefits of providing valuable content to users as a way of connecting with prospective customers. It was a tactic that works so well that there was an explosion in the approach which has resulted in information overload.
In 2019 that explosion has made it increasingly hard to gain the attention of users. There is just so much content being published that unless you have a well established audience it is hard to standout from the crowd.

Even those of us who do have a reputation as a blogger is seeing a decline in regular readership as users suffer from information overload. What then is the solution to the problem?
As I see it there are two possible paths for combating information overload, both of which have their place.
Adapt to Information Overload
The first option is to adapt to changing user behaviour and to do that we need to understand how they are changing. If users are no longer following blogs, what are they doing instead?
From my research, they appear to search on a specific problem. That then often leads them to a solution on somebody's blog. For example, you might be reading this post because you searched on "information overload".
If that is indeed the case then ensuring that our content marketing is based on user problems is essential. However, we also need to pay attention to the terms people are searching on if we want to rank highly on search engines for those terms.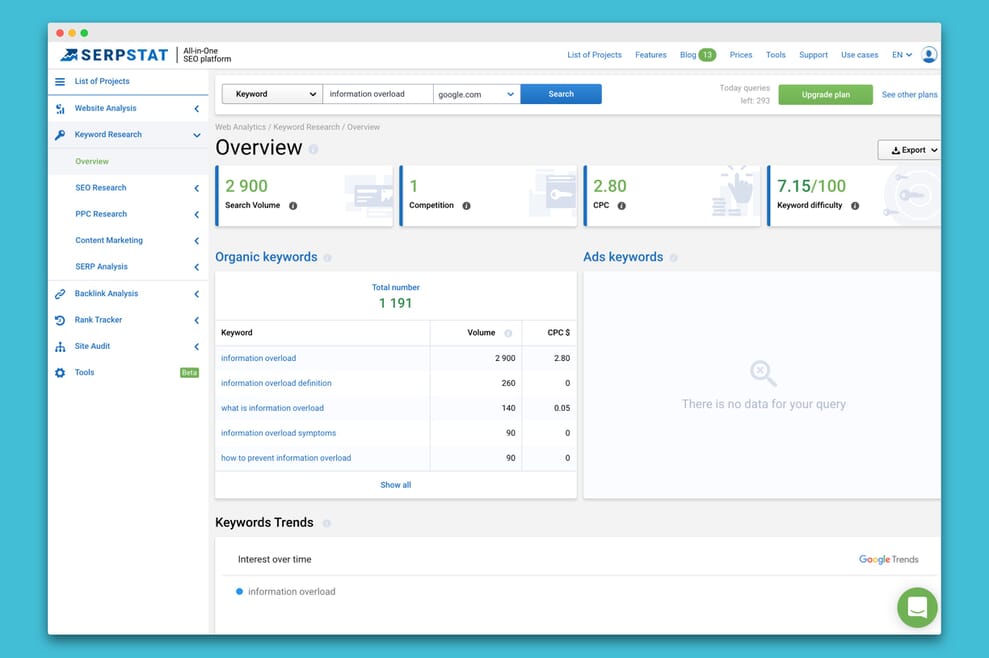 But, doubling down on SEO is not our only option. We can also look at ways to reach people when they are not so overwhelmed.
Insert Your Content Into the Gaps
Although information overload is a real issue for people and their time is limited, the underlying principle of content marketing still hold true. People like to improve themselves and learn new skills.
With that in mind, perhaps the answer is to repackage content so that it fits more easily into their time poor lifestyle.
Depending on your content, that could be condensing it to easily digestible bites that can be consumed in gaps in somebody's schedule. That is how people essentially consume social media; grabbed time in idle moments.
However, there is another alternative.
Create Content for Non-Screen Time
Because of information overload there is a lot of competition for screen time attention. But what about those moments when the user cannot look at a screen? Times when they are driving, at the gym or involved in some other activity that prevents them from looking down. In these moments the competition for attention is much more limited.
People crave content in these moments. You only need to look at Audible's revenue to see that is true. In 2018 the audiobook supplier saw a 45% increase in revenue.
That is why I am still optimistic about podcasting as a medium. I believe it has enormous potential for those screen starved moments when information overload is less of an issue.
Spotify seems optimistic about podcasting too. Recently they acquired two major podcast networks and pledged to spend $400-$500m this year on further podcast-related acquisitions. They predict that over 20% of the user's listening time will be spent on podcasts.
That doesn't mean we all need to turn into radio talk show hosts. Most podcasts are too time-consuming to produce for your average marketing team and not always suited to their business objectives.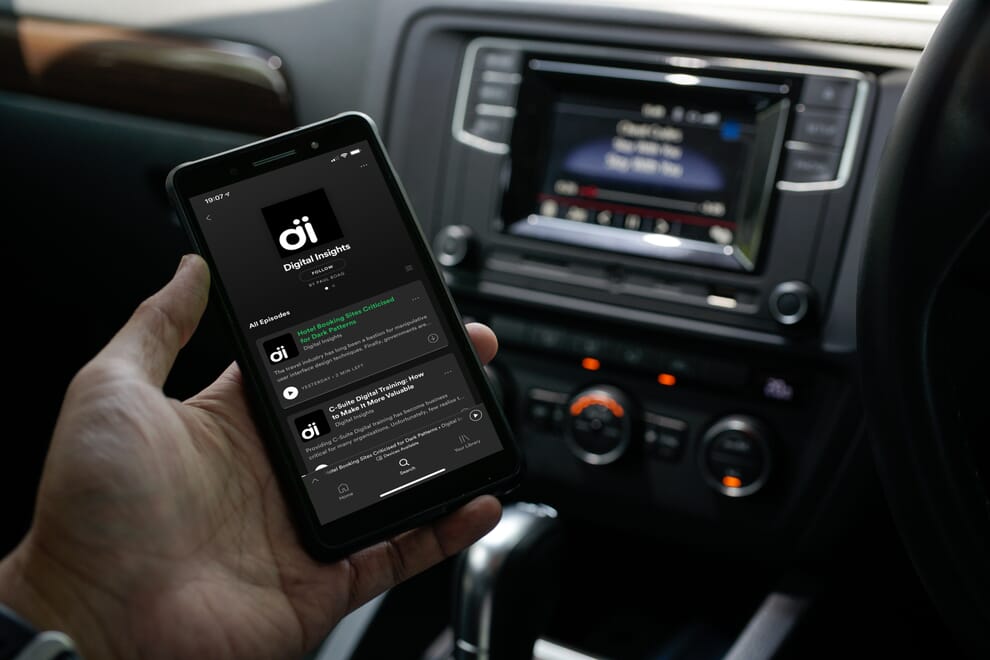 However, what is more achievable, is repackaging existing blog content into an audio format that people can subscribe to. As you may have noticed, that is what I do with all of my posts.
This approach utilises content you are already producing but makes it accessible to a broader audience, an audience free from information overload. It is essentially the same as taking a book and turning it into an audiobook.
Information Overload Isn't Going Away
With information overload continuing to dominate people's thinking, it is time for us to get creative in how we reach them.
But, there is a more profound lesson to learn here. When it comes to the web, we can never sit still. If something works well, others jump on the bandwagon until it stops working. As a result, what works yesterday, may not work tomorrow and we always need to keep an eye on the future.
Stock Photos from Syafiq Adnan/Shutterstock
Stock Photos from ImageFlow/Shutterstock