Today sees the launch of my new book the User Experience Revolution. A practical battle plan for building a user centric culture starting in the trenches.
It has been a long time coming! Today sees the launch of the User Experience Revolution. A book that will guide you through transforming company culture to be more user-centric.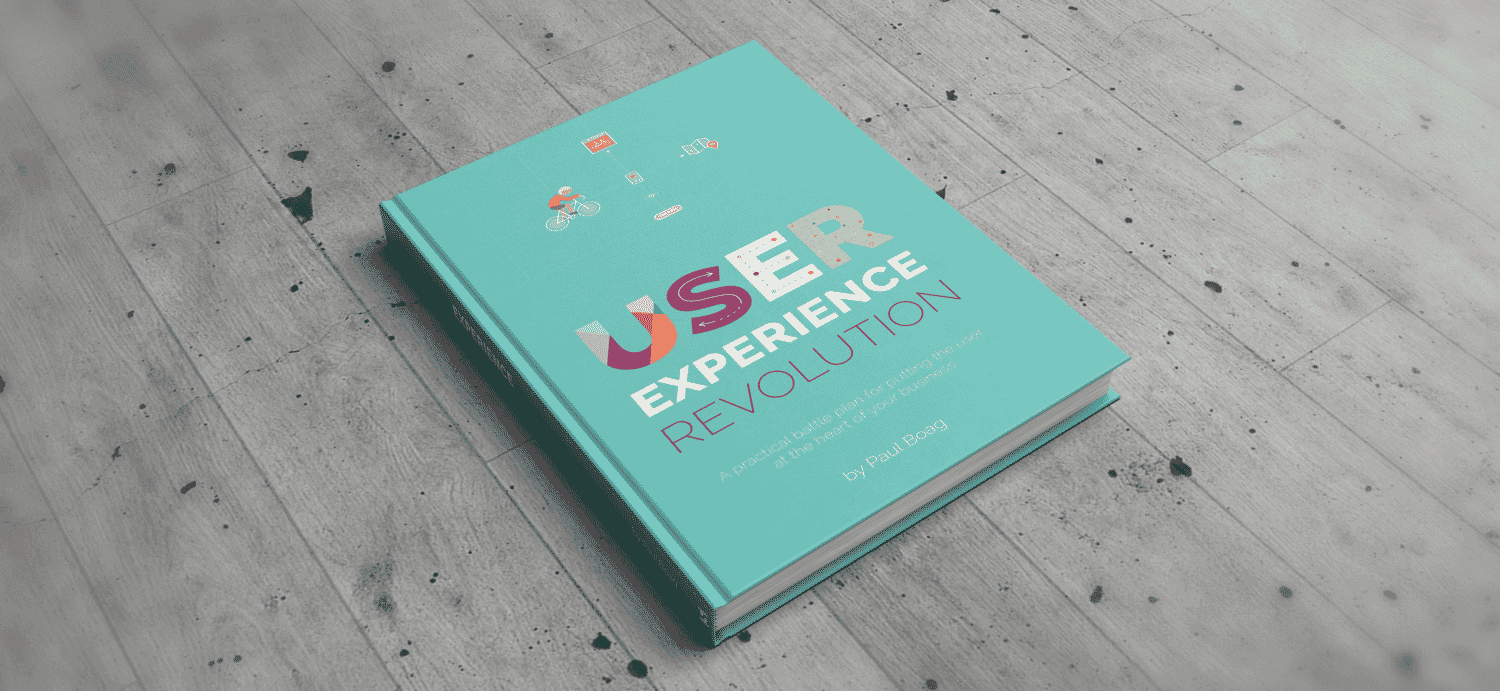 This isn't some management handbook. This is a practical guide for those in the trenches. Those struggling everyday to improve the experience of users. Struggling because of an organisational culture that is inward looking.
I have worked hard to make this book as practical as possible. It outlines a step-by-step plan. A plan for building interest in UX all the way through to winning over management. It won't happen overnight, but it can happen. You can ignite that process and today is the day to begin!
If you order the book today, you can download the ebook immediately. You will then get the physical book mid April.
Still not convinced? Check out my user experience culture cards based on the book. These 52 cards provides tips and tricks you can use to start winning hearts and minds at your workplace. Cards that you get as a PDF file when you buy the book.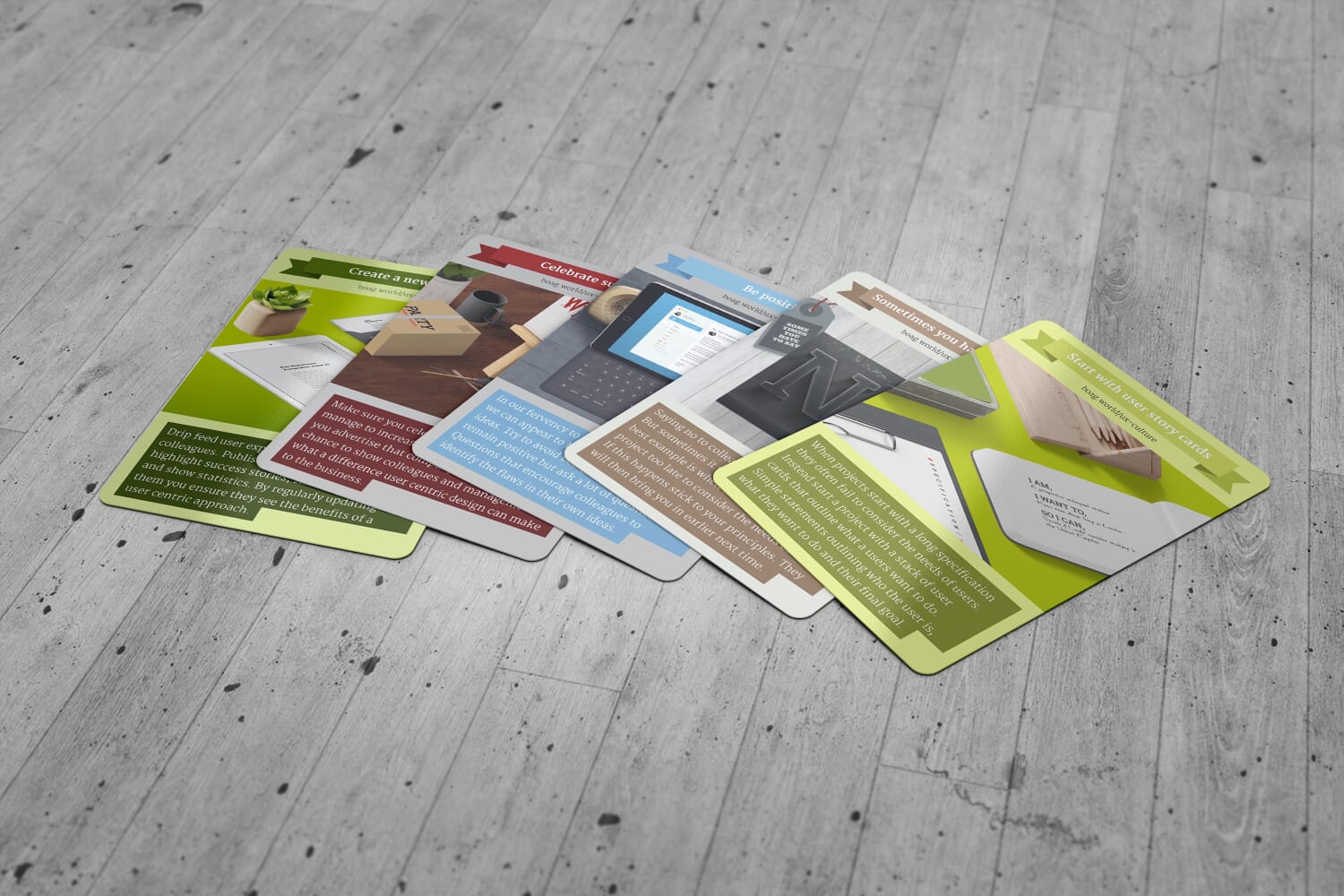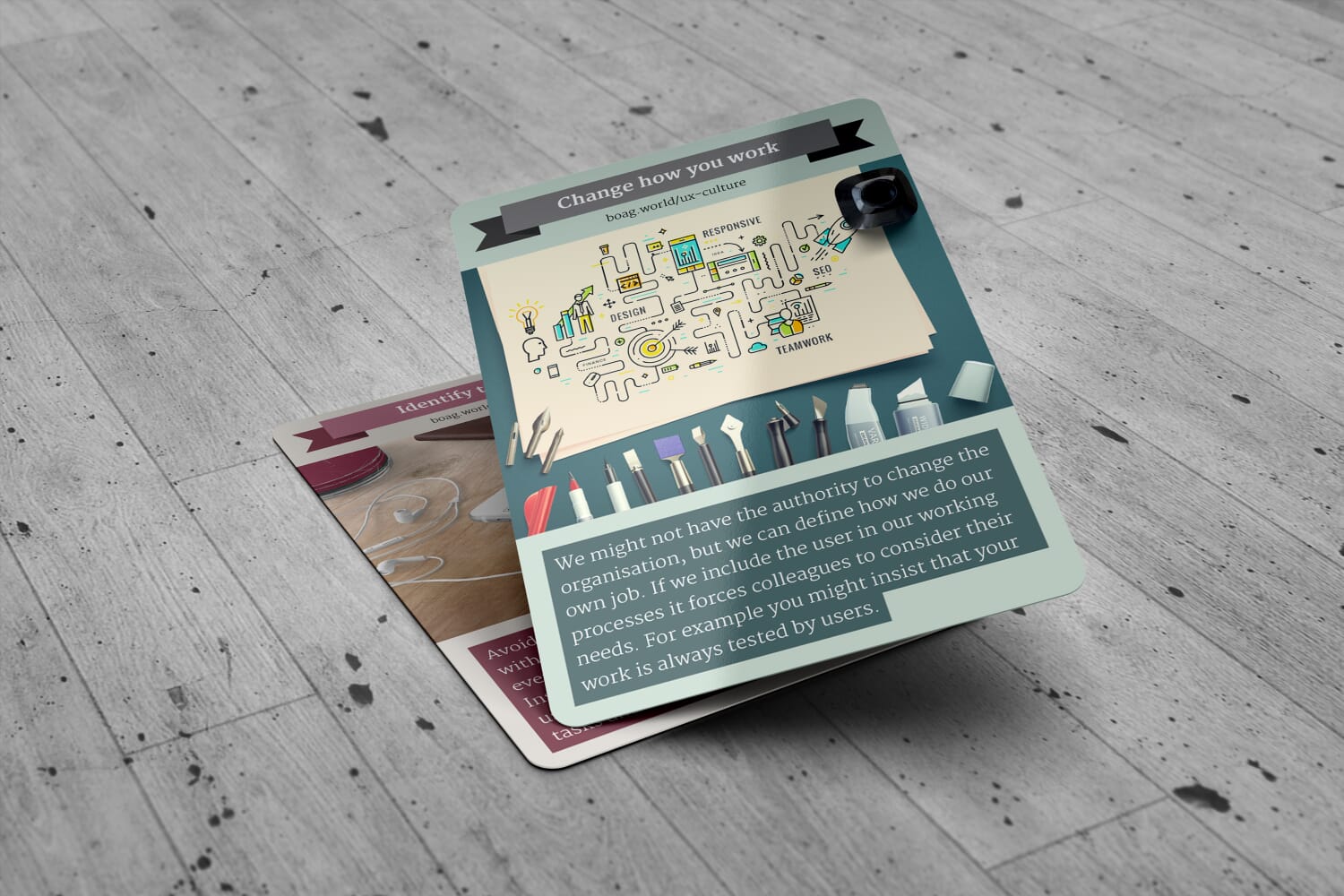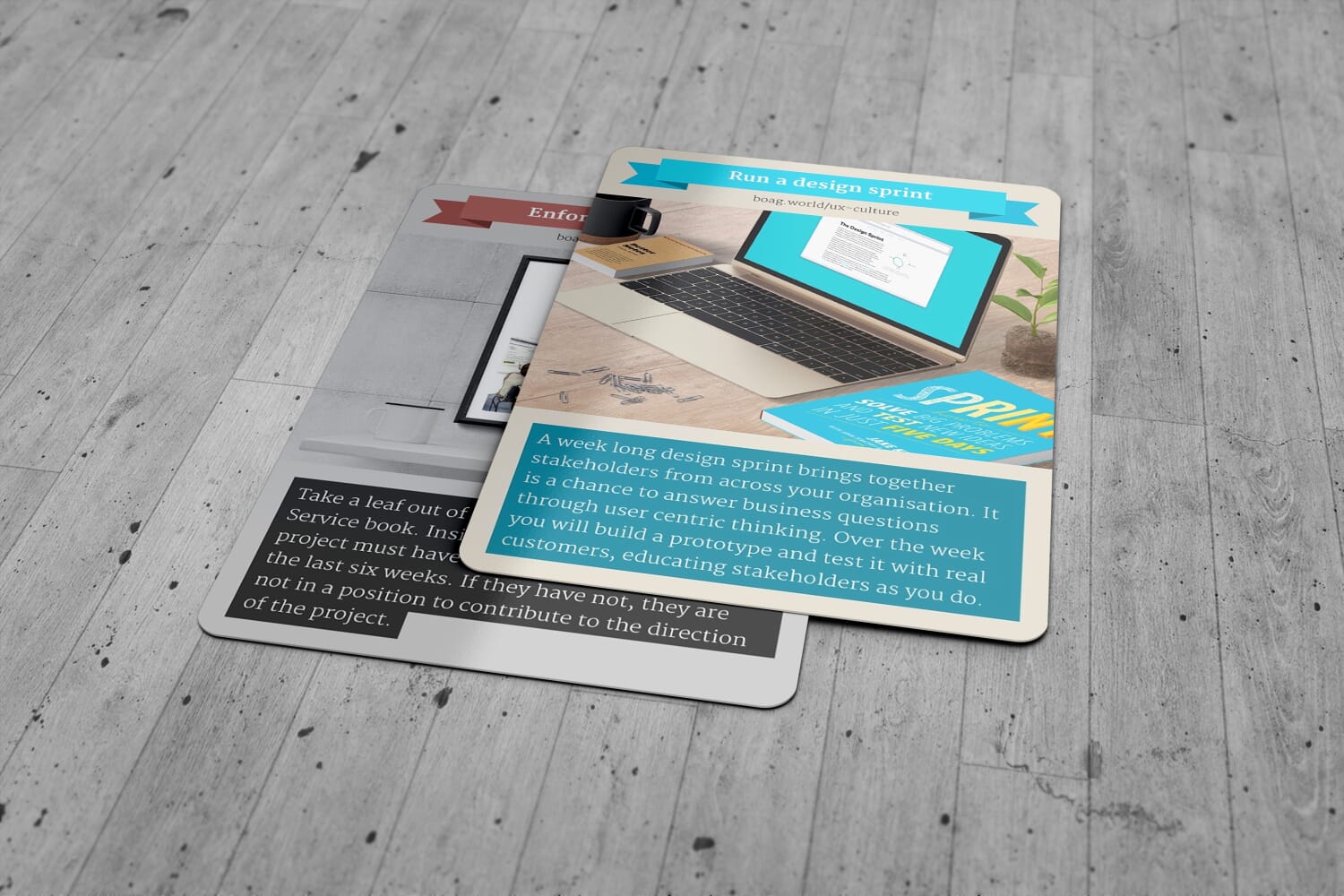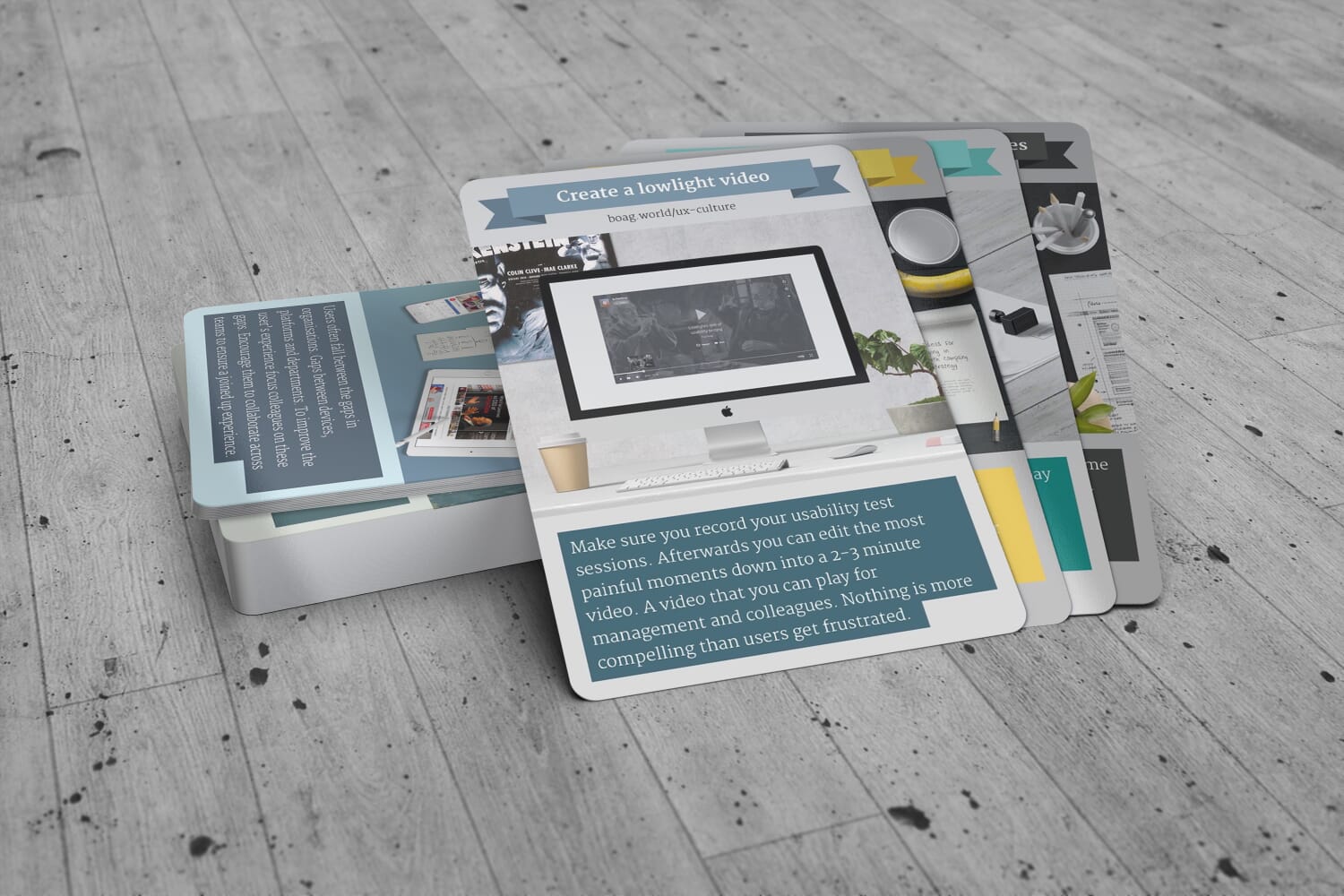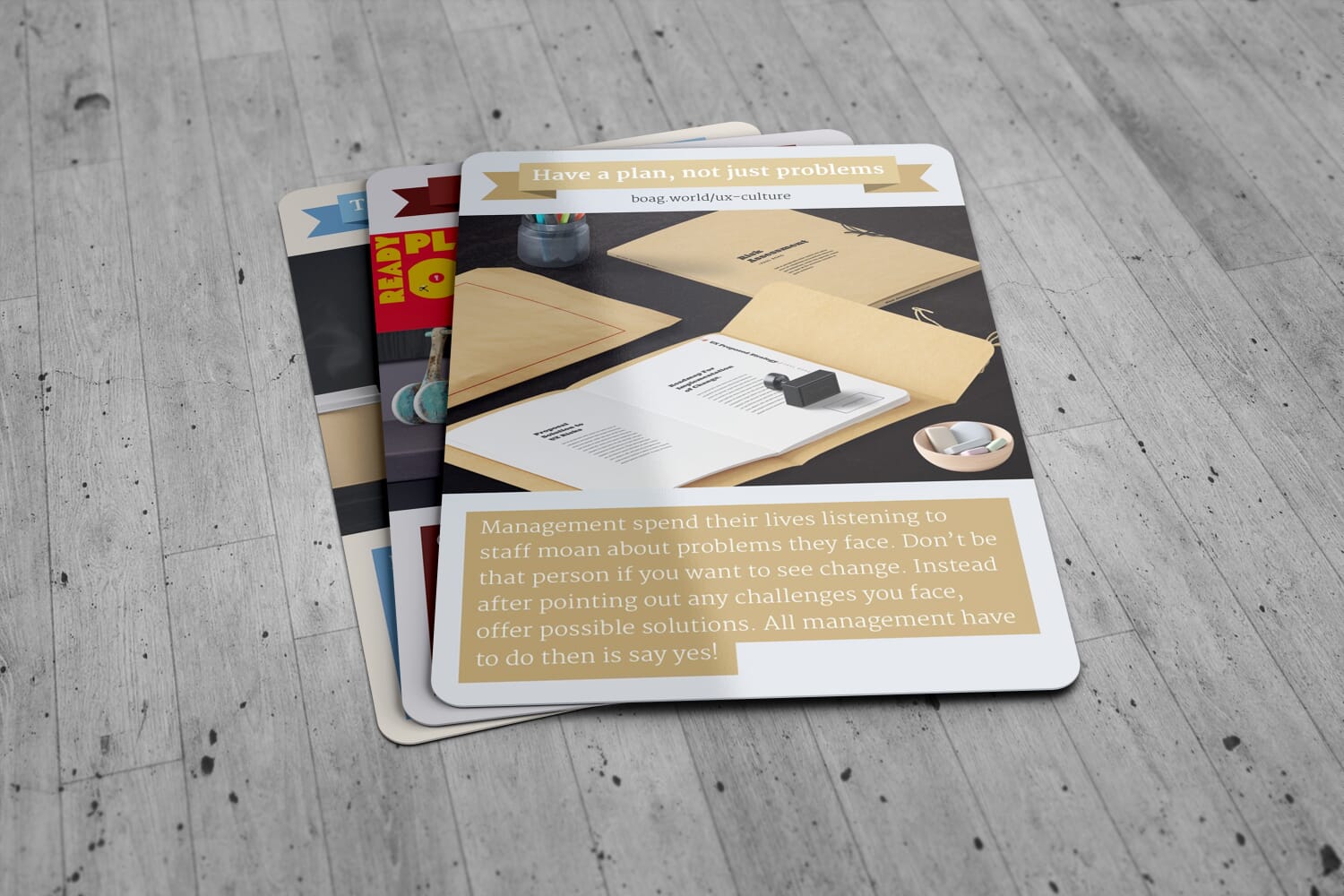 So what are you waiting for? Order your copy today and start a revolution.
Or find out more.