Boagworld UX Show
Every Thursday
Paul Boag
and
Marcus Lillington
are joined by a variety of guests to discuss a range of web design related topics. The show is fun, informative and quintessentially British! With content for designers, developers and website owners, you can be sure it will have something for everybody no matter their experience.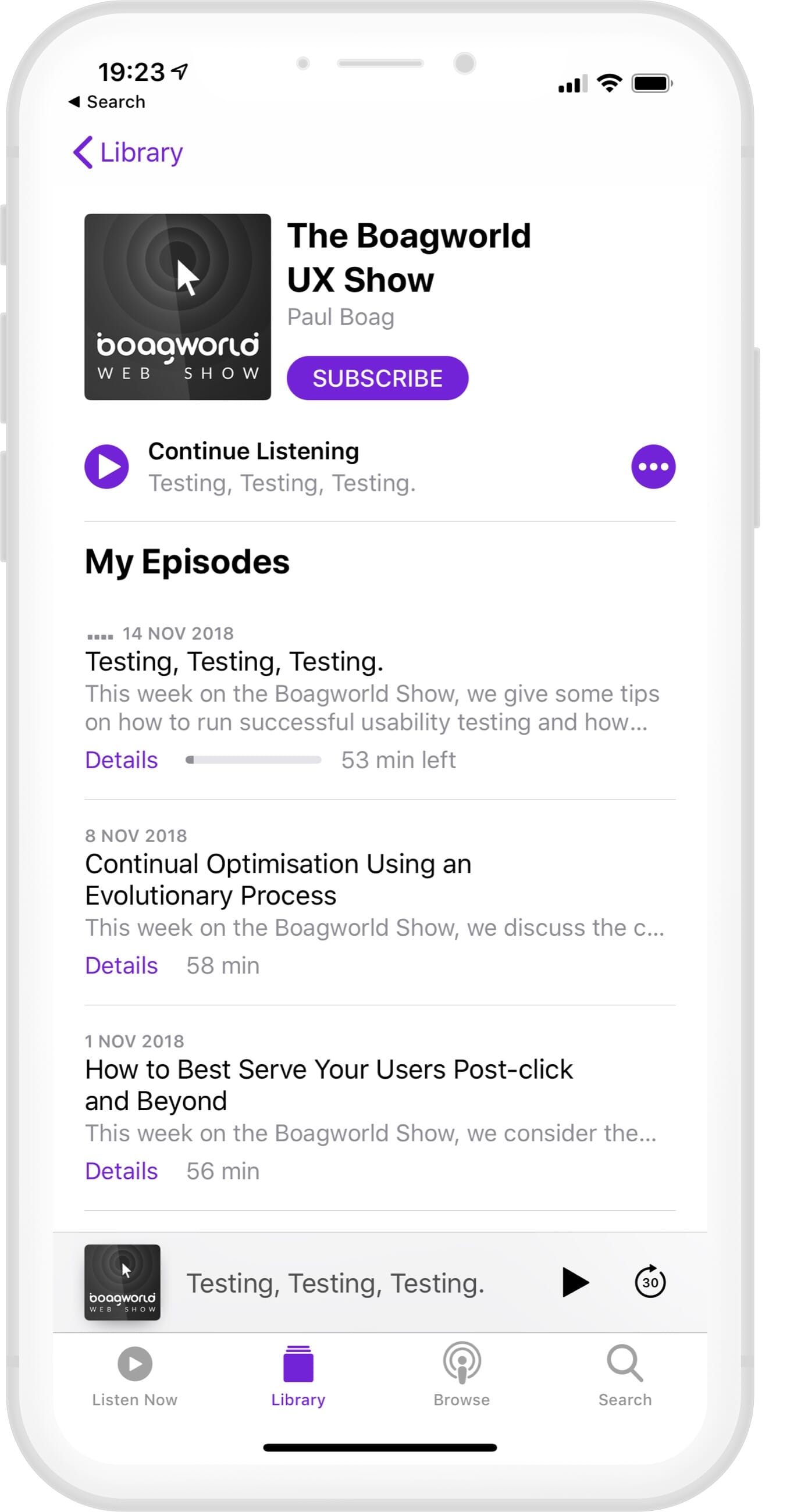 Digital Insights Podcast
Too Busy to Read Blog Posts? Listen to Them Instead!
Digital Insights takes blog content on user experience design, digital marketing as well as related topics, and delivers them in a podcast audio format.
Season 23

Running Time:

32 Minutes

Now that we've covered the stacking process, in the episode, I want to cover some extra resources that'll help you. That includes equipment, software, and much more. I also want to give you some next steps, so you can get started on this right away. By the end of this episode you'll be fully armed to start building your own stack!

Season

Running Time:

37 Minutes

Now you know how to create a content stack, getting so much more from every piece of content you create. Next, we're going to amplify that through the wonder of seasons. Not just a tool for fiction or documentaries, seasons can work for everyone. They make it easier for you, and more effective for your audience. That combination leads to quicker growth, bigger reach and even more fans.

Season 23

Running Time:

41 Minutes

Last week, we covered the content stack, and how it works. This week, we'll get right into how to create it, from start to finish. If you don't have the time to create great quality blogs, videos and Podcasts, then I'll show you how through smart repurposing. This isn't just plain cutting and paste. Instead, I'll show you a way of creating and repurposing which takes advantages of the direct strengths of each. Not only that, but every element links and builds, so that you build engagement and trust with every episode.