Creating an outstanding customer experience lies at the heart of commercial success, and helping you get there is the role of the customer experience specialist.
For a long-time, I called myself a user experience consultant. I still do sometimes. However, the way I help my clients does not stop at the edge of the screen. That is because many other areas impact the experience of the 'users' I am trying to support.
Whether you call it user or customer experience, in this post, I want to unpack how specialists in this area can help your business and how they typically go about doing that.
Every customer experience consultant will work in a slightly different way, so for the sake of this article, I will outline how I work, starting with the business benefits I endeavour to deliver.
The Business Benefits Provided by a Customer Experience Specialist
As the title implies, my role as a customer experience consultant is to help organisations create outstanding experiences for their customers. However, we do this for a reason. We are not just lovely people who want our customers to be happy!
By helping a business create a great experience, a customer experience specialist will:
Improve the conversion rate of everything from leads generated to newsletter subscribers or orders placed.
Foster loyalty among existing customers, increasing the average lifetime value.
Encourage existing customers to recommend you to others so increasing brand recognition and expanding market share, all without a considerable investment in advertising.
I achieve this by helping organisations develop an end-to-end experience that customers will love; from first encountering your brand to being a passionate advocate for it, after becoming a loyal customer.
But how does a customer experience consultant deliver these benefits in practice?
The 4 Techniques Employed by Customer Experience Specialists
Customer experience specialists have an enormous range of different tools at their disposal from customer journey mapping to building minimum viable products.
However, in essence, these different approaches fall into four broad areas, that, in my case at least, tend to happen in order.
1. Understanding the Experience
I help organisations understand their customers better. Often that knowledge exists in the company, but in isolated pockets, so I work with stakeholders to bring it into the light and organise it through things like customer journey mapping.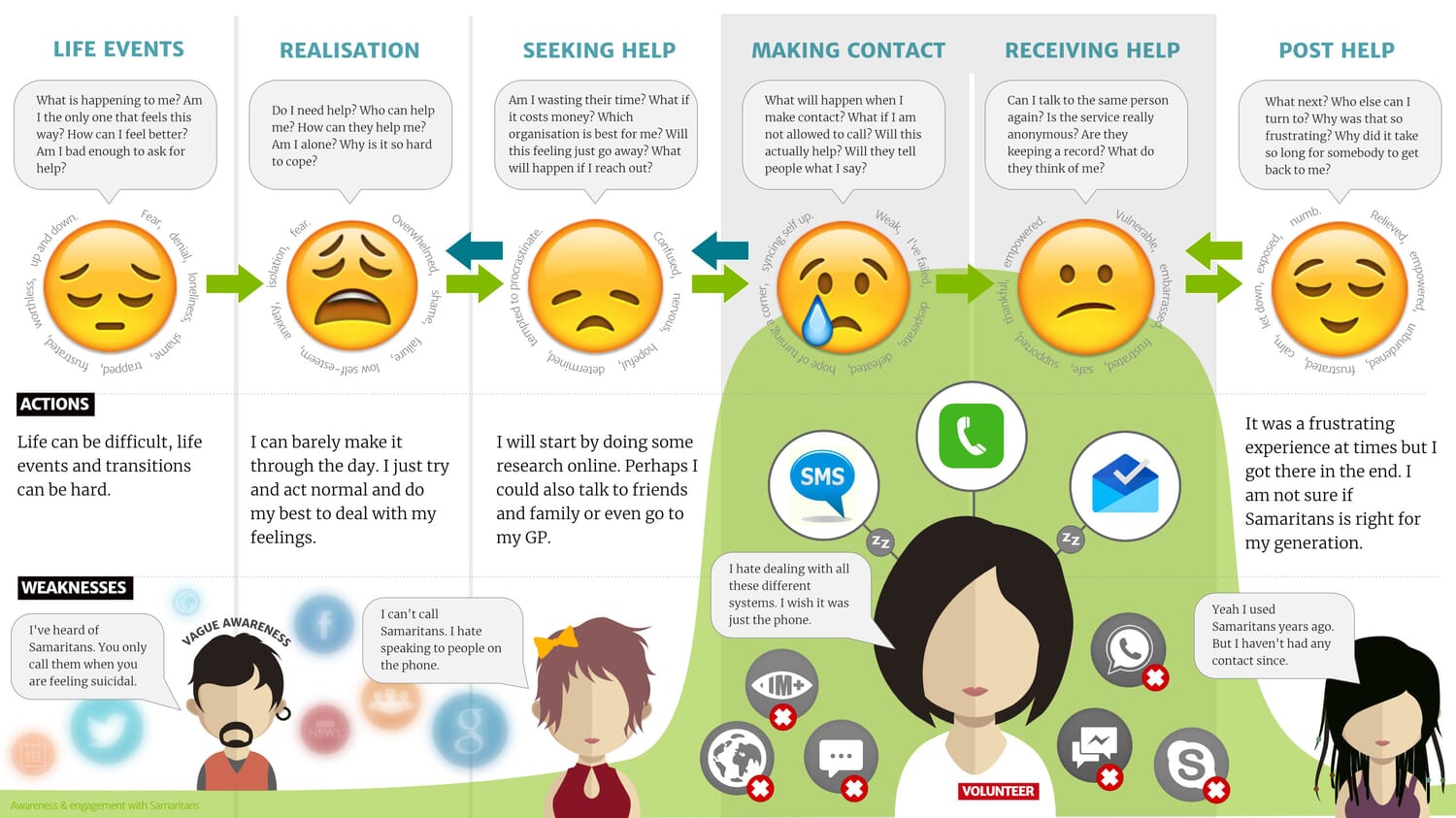 Where there are gaps in knowledge, we use user research techniques to address those shortcomings until we are confident we have a good handle on what customers want and how we can help them.
2. Developing a Proof of Concept for Improvements
As I map the customer experience with my clients, we uncover areas where it can be improved. That will often lead to a business case being created, and as part of this process, it can sometimes be relevant to carry out a proof of concept project in the form of some prototyping and testing.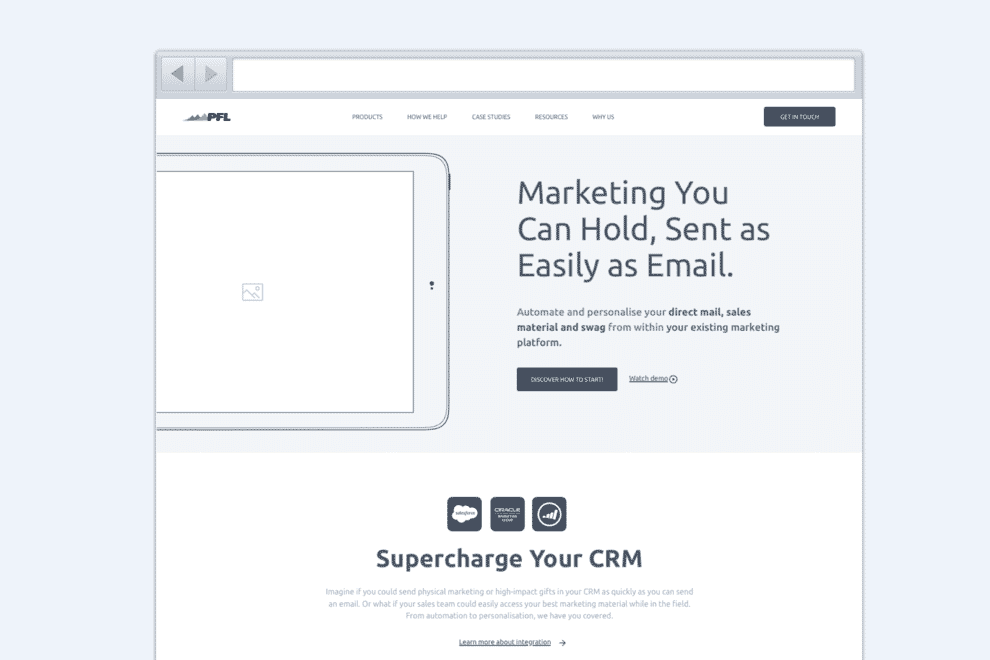 3. Facilitating Collaboration to Deliver
Once the business plan is accepted, improvements can be made. However, these often involve many stakeholders from different departments working collaboratively.
In such situations, I can help support communication between different disciplines through coaching and workshop activities.
4. Deploying Policies and Resources to Support an Outstanding Experience
Finally, I work with organisations more strategically to put in place policies, procedures and teams to further improve the experience over time.
That can range from creating customer experience playbooks to building customer experience teams or even acting as a customer experience manager in the short-term.
Bonus: Training and Evangelism
The four techniques I outline above are those I adopt with companies who do not already have customer experience specialists. However, I do also work with companies who have individuals or teams already working in this area.
Typically these teams are under-resourced and spend a lot of their time firefighting projects that have neglected to consider the customer.
That leaves little time for the more strategic work that encourages the entire organisation to be more customer-centric. In these situations, my work focuses on promoting customer experience best practice more widely through training, and communication strategies to raise the awareness of the customer internally.
Finding the Right Customer Experience Specialist
It is worth noting that my approach will not be right in every circumstance because my experience and skillset shape it.
Because my background is in the digital space, I would not be suited to work for an organisation who mainly operates through high street retail. Equally, somebody who has experience in the hospitality sectors, would not be best placed to shape a customer experience that primarily happens online.
Customer experience specialists come from many backgrounds, and it is essential to find somebody who suits your requirements.
That said, many of the methodologies will be the same, and a customer experience consultant will need to have a broad skill set, with the ability to interact effectively with any relevant specialists.
That ability to work with stakeholders extends beyond just understanding their specialist areas. An effective customer experience consultant needs to be a great collaborator and have the ability to inspire others to work differently.
Once you have found the right person for your organisation, you need to consider how to engage them.
How to Work With a Customer Experience Consultant
I believe that in many cases, organisations should seriously consider taking on a full-time customer experience manager. However, in the shorter term, a customer experience consultant can help begin the process of improving the experience. They can also help to nurture in-house talent to take on the role.
Typically when I first engage with a client it is a fixed project to deliver some training, better understand the customer and audit the existing channels and processes.
This project helps to build a business case for future investment and identifies the work to be done.
However, once that initial engagement is complete, I will move to a coaching role, typically running between 6 and 12 months. Over that time, I work with internal stakeholders to help them implement the roadmap outlined in the initial phase.
This coaching often involves weekly calls with stakeholders, management and those running projects, along with ongoing support throughout the week.
I operate on an unmetered basis because I think it is essential that I become as much a part of the team as possible. The idea is that I am available to you, your team and your bosses to help create the foundation for an ongoing focus on the customer and their experience.
Different Approaches
Of course, that is just how I approach my role as a customer experience specialist. However, others may adopt different methodologies. If my approach seems a good fit for your organisation, get in touch, or set up a call.