We are all aiming to make the experience of our users feel effortless, but is there more that we could be doing if we stopped to think about it?
This post contains affiliate links
We have made huge strides over the last few years in user experience design. There is an increasing acceptance that the key to business success in a digital world is to provide an outstanding customer experience. Companies understand that time poor customers are unwilling to put up with painful interactions and will abandon sites if the experience they provide is not effortless.
We have seen the rise of usability testing and user research. Books like Don't Make Me Think by Steve Krug has gone from a plead on behalf of the customer to the mantra of most teams who are responsible for the user experience.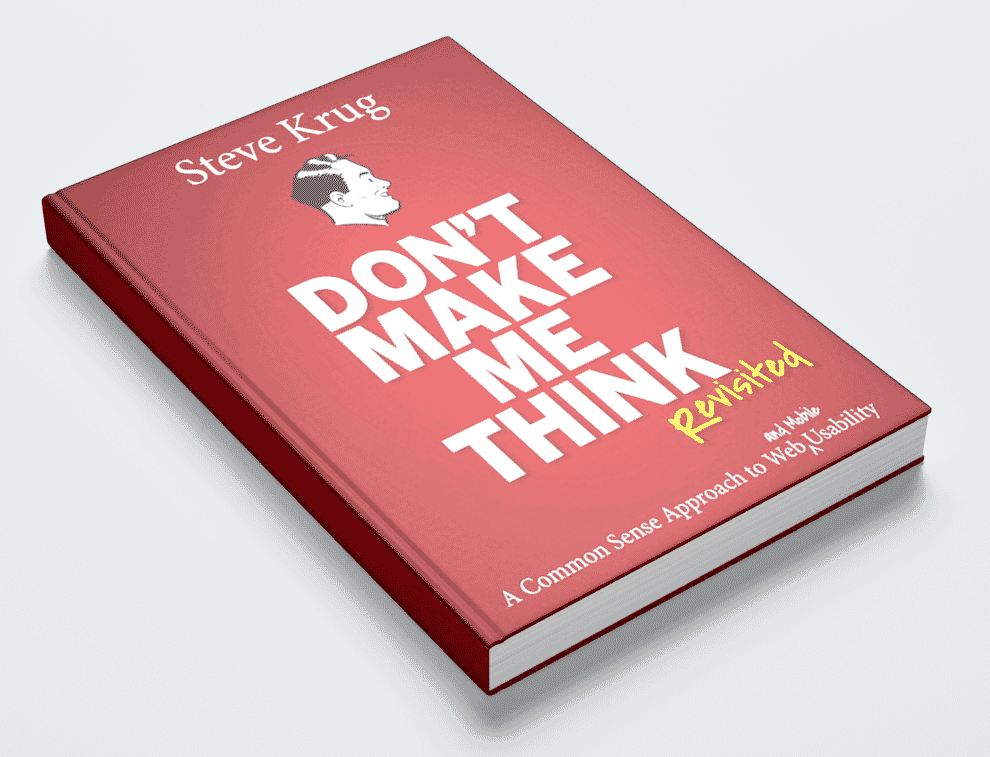 Yes, we still have our battles. Our clients and management can often be distracted by cost savings over long term growth. We still see short term conversion targets undermining long term customer retention.
But although we still find ourselves battling over the tactical implementation of user experience design best practice, most accept the need to prioritise the user experience.
So where does that leave us? Is our job done? Has the war been won?
Challenge the Existing Thinking
I would argue that we are only just getting started. Unfortunately, most of us who work in the field, do not necessarily realise just how much further we have to go. The experience we have created, even at its best, isn't half as effortless as we like to think.
Take for example something as simple as logging into a website, app or system. As user experience designers we have fought hard to make the process more painless. We allow users to show their passwords and have streamlined the process of recovering the password. We have even battled with I.T. to persuade them that the password complexity they demand for security reasons, isn't always necessary.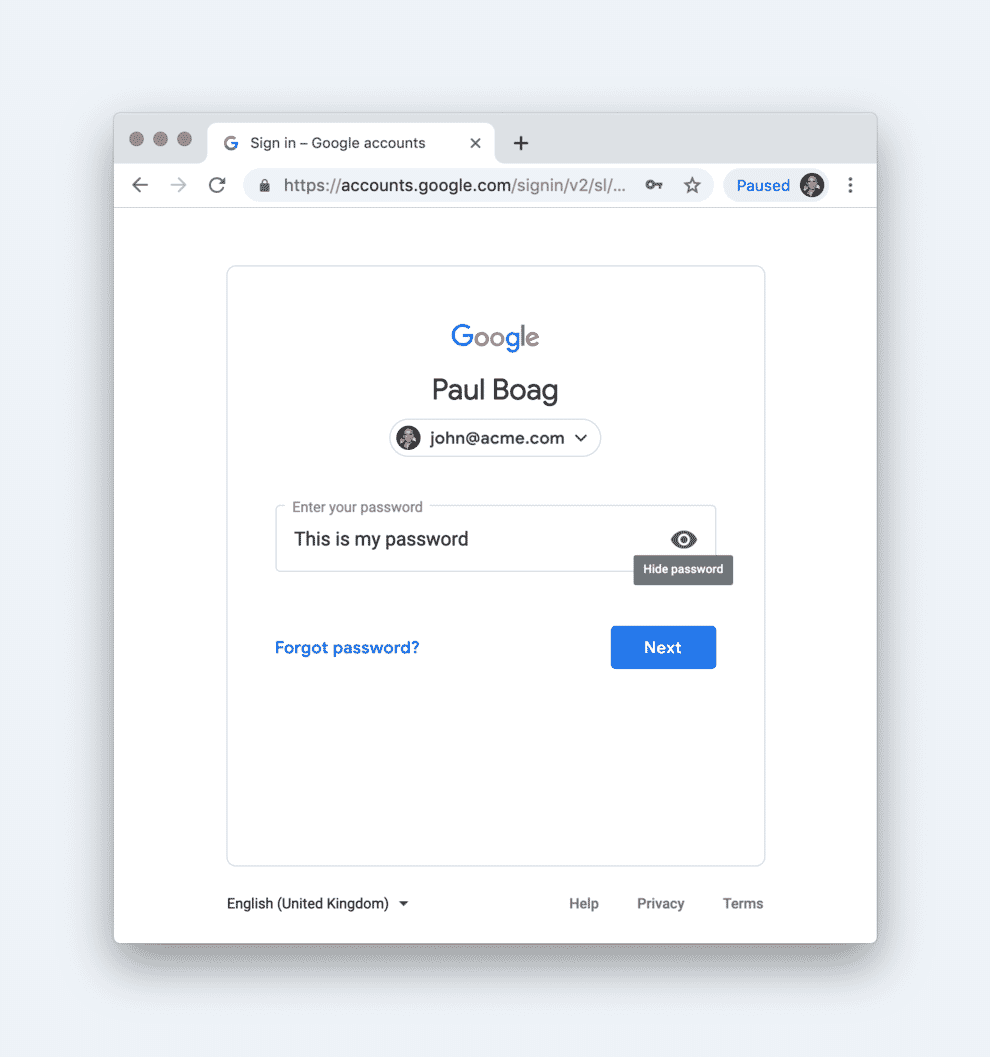 However, I don't think we have begun to solve the password problem. After all, we expect the user to remember a password for a system that they might only occasionally use. Even if they do use the system daily, why should they have to prove their identity and why should it require so much data entry? These are all still pain points.

Our problem is that we accept certain premises without ever challenging them. For instance, we blindly agree that the user has to enter a password. But why? Slack doesn't require me to do so. They send me a link to my email address that I click.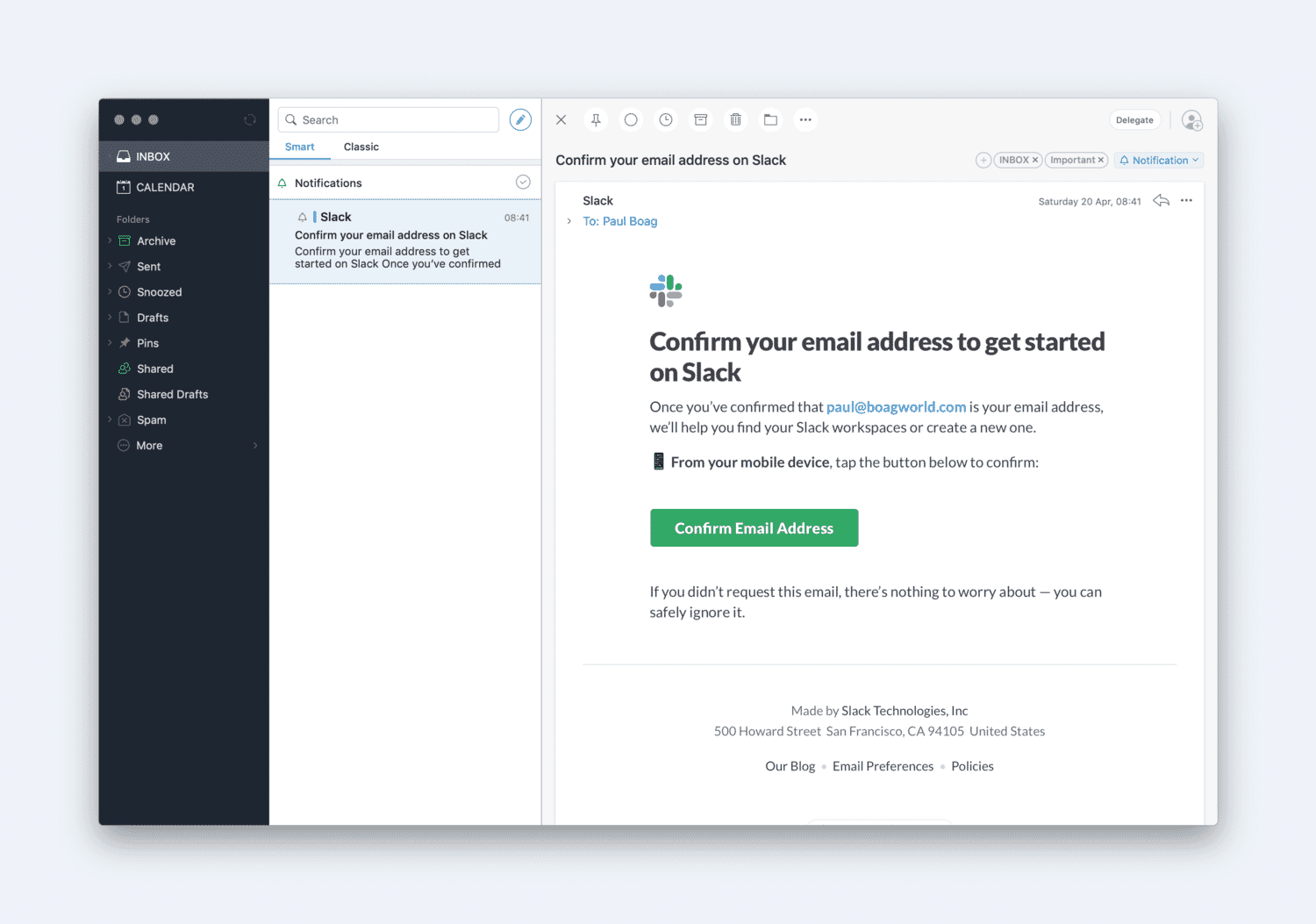 But even they require the user to take action. Why can't the system "just know" I'm me? Why do I need to prove myself? Think how much of your life is wasted typing in passwords. Now times that by billions of people. How many lifetimes are spent on that alone!
Take for example my favourite feature about the Apple Watch. As I approach my Mac, it will automatically unlock it. Because I have previously opened my watch, Apple presumes that I am still me and so unlocks my Mac. Why couldn't a website do a similar thing?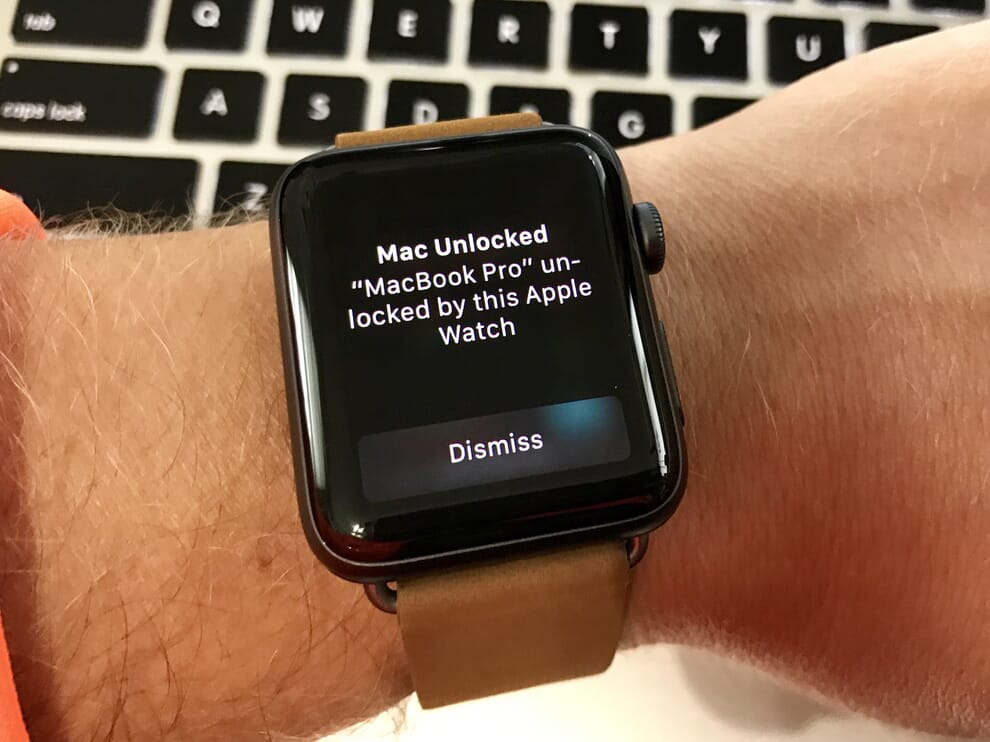 Adopt a Don't Make Me Act Mindset
What makes the Apple watch example so powerful is it requires nothing from me as a user. I don't need to do a thing. It moves us beyond "Don't Make Me Think" to "Don't Make Me Act". It is a new era where the system predicts and responds to the user.
My Apple Watch does that with my health too. It doesn't ask me to continually check my heart rate to make sure I have no problems. Instead, it monitors it periodically, without me needing to do anything.
My HP Tango printer is the same, as I mentioned in a recent post about Smart Homes. I don't need to order ink when the printer runs low. It just orders it for me automatically, and it turns up at the door.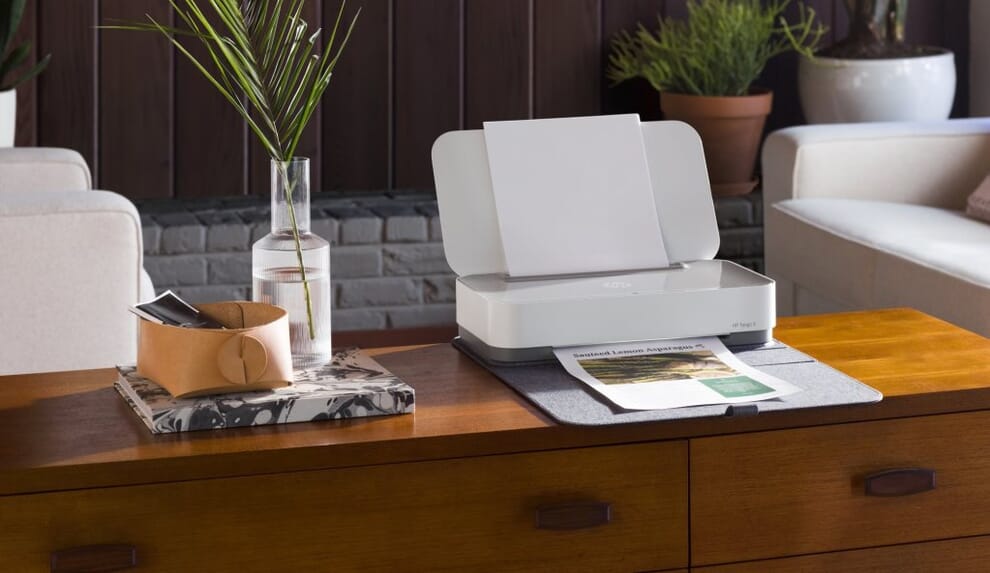 Or what about my budgeting software. Once upon a time, I had to enter each transaction manually. Then, later, I could manually import transactions from my bank account. These days, I don't do anything. They merely appear, added automatically.
A User Experience Designer Would Prefer to Avoid the Interface
That is the difference between a user interface designer and a user experience designer. The former designs interfaces, while the latter seeks to avoid them entirely

Sure, sometimes there are limits in our technology that prevents that happening. But other times it is just because nobody has thought to do it. Take for example my Nissan Leaf. It shows me on the dashboard the speed limit for the road I am driving on. It also has a speed limiter that I can use to set a maximum speed. However, instead of automatically setting the limit to match the speed limit, I am required to adjust it manually.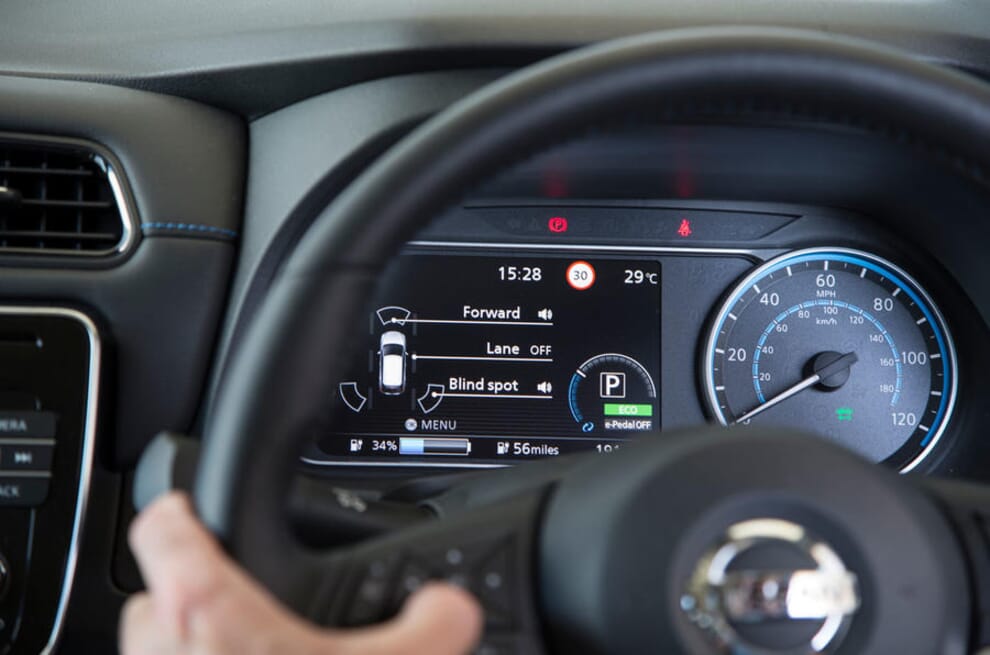 Yes, sometimes this will need fancy sensors and smart machine learning, but not always. Sometimes it is just about having sensible defaults.
Set Some Sensible Defaults
For example, how about defaulting a country dropdown menu to the most common selection, rather than making every single user make a selection. That way, people from that country wouldn't need to do a thing.
What about unsubscribing to emails? We get excited when a company makes it easy to unsubscribe in a single click. But why should the user have to unsubscribe at all, when companies know a user hasn't even opened one of their emails in six months?! It wouldn't take much to merely unsubscribe them and send them an automatic email with the option to resubscribe if they so wish.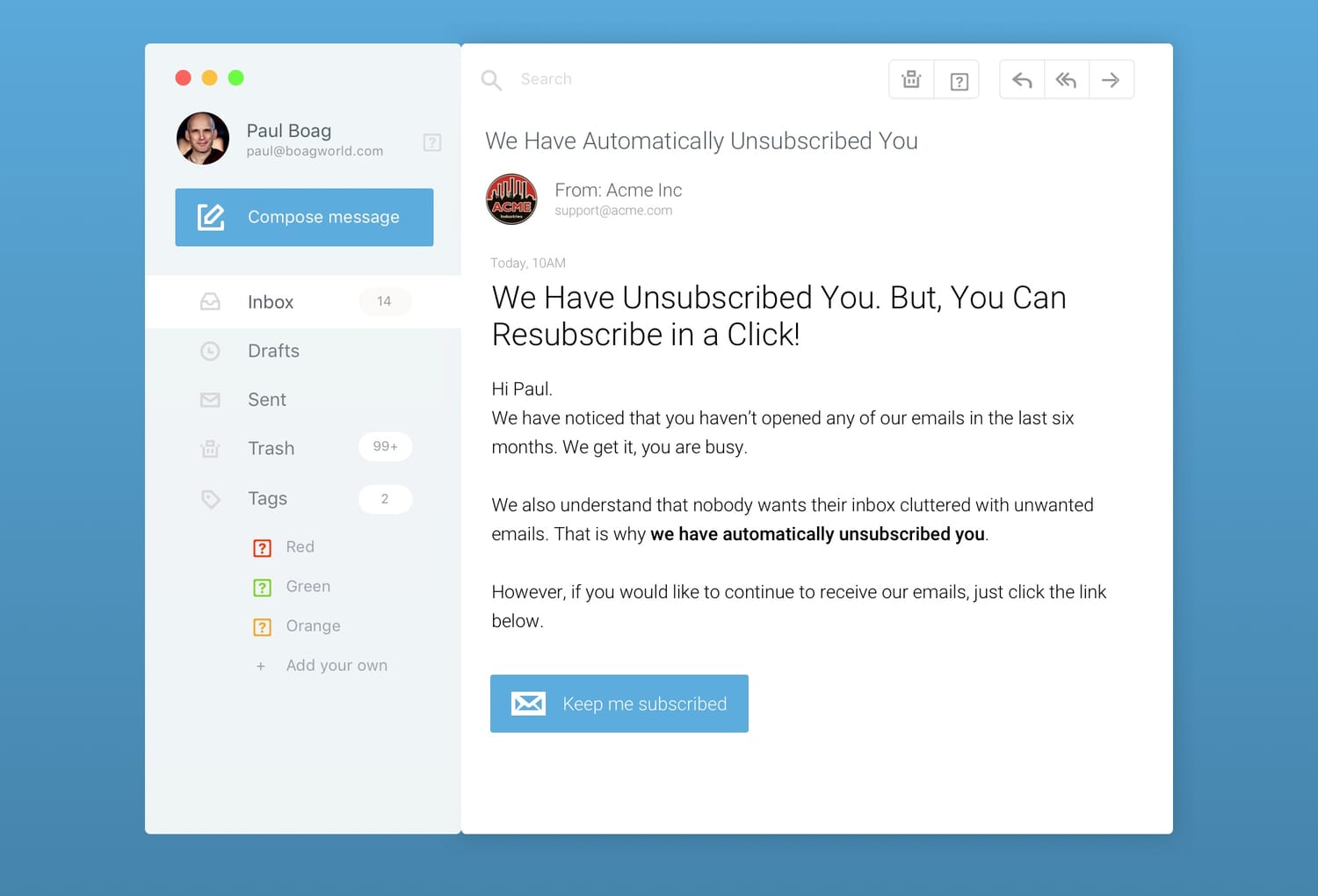 Notice that in the country selection and unsubscribe examples I give the user a way of overriding the automated action. I am not suggesting you take control away from users. Some users want to do something different or just like control. I am saying that you should automate as much as possible for the majority of users who simply want to get on with their day.
What Can You Do to Eliminate User Actions?
I could go on, but I am sure you get the idea. So, here is my challenge for you. Look at your website, app or whatever and ask yourself what you could do to automate user actions.
Stock Photos from JpegPhotographer/Shutterstock