More and more organisations are using live chat facilities to engage with site visitors, but few are getting the most from this new communication channel.
Live chat is far from new. It has been around since at least 2002 when Livechat software launched. Recently it has grown in popularity, thanks in part to a new generation of services such as Intercom.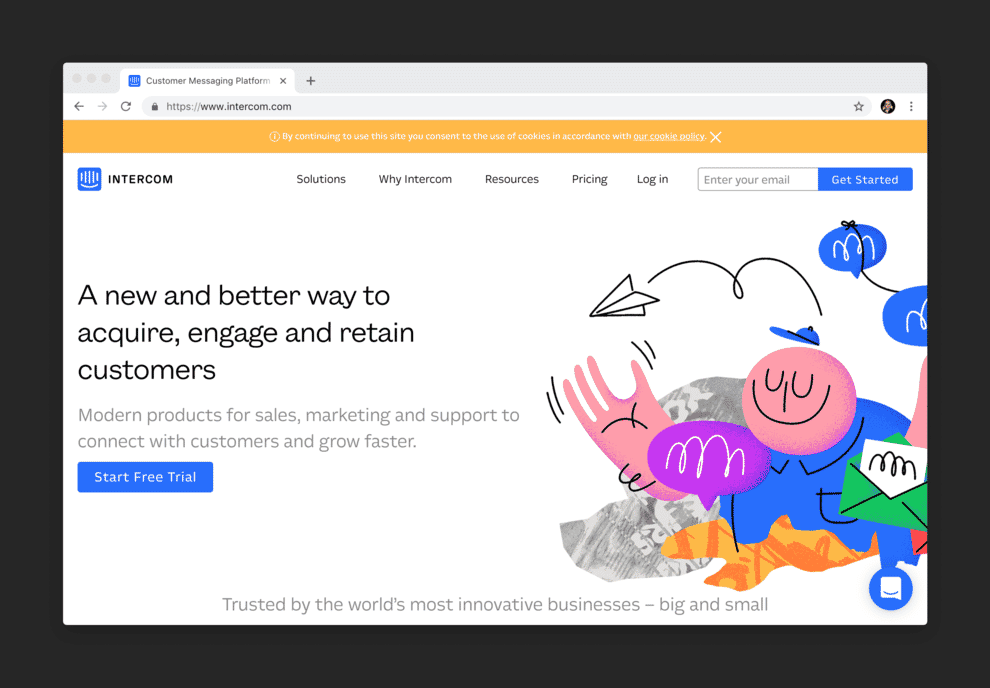 Live chat is often used as a support tool, but companies are increasingly using it as a sales tool on e-commerce sites, or an alternative to contact us forms and telephone numbers.
The Potential of Live Chat
In theory, Live chat has enormous potential, and it's widespread adoption is understandable. Done right, live chat gives users instant access to a real human with whom they can discuss their specific requirements.
From a company perspective, live chat provides the personal service of a phone call, but at a fraction of the cost, as support staff can handle multiple conversations simultaneously.
However, theory and reality are often very different, and that discrepancy can undermine the user experience and by extension the benefits to the business.
Make Live Chat Less Intrusive
The first problem I have observed in the implementation of live chat is that it is often intrusive. Upon arriving on a site, the user is immediately confronted with a popup overlay offering help. It can feel like the modern equivalent of Clippy.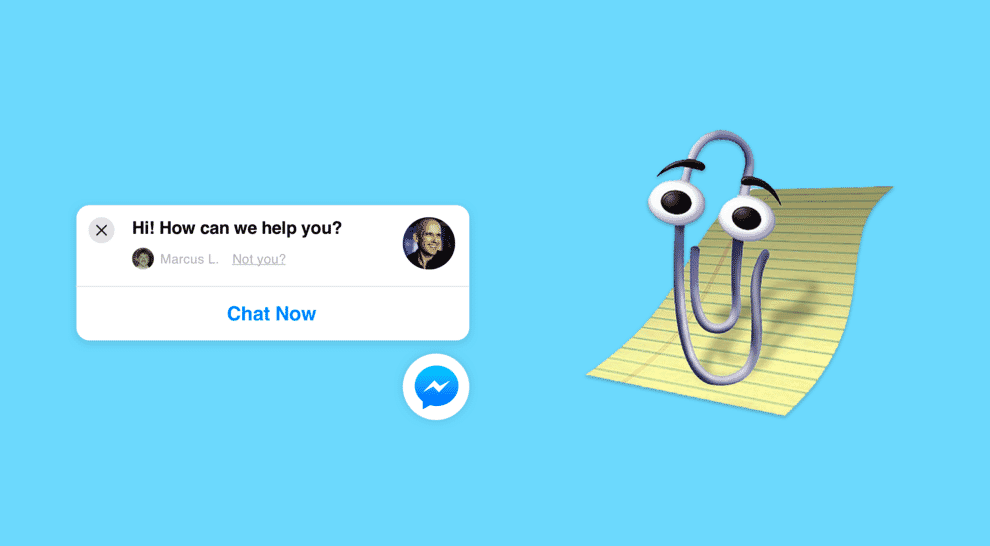 Although in theory, a user could choose to ignore this overlay, leaving it on screen and continuing to navigate the website, in most cases, they immediately close it.
In effect, the user is forced to address the offer of live chat, before being able to continue with their primary task. That is particularly true on mobile where live chat notifications can take up a significant portion of the screen.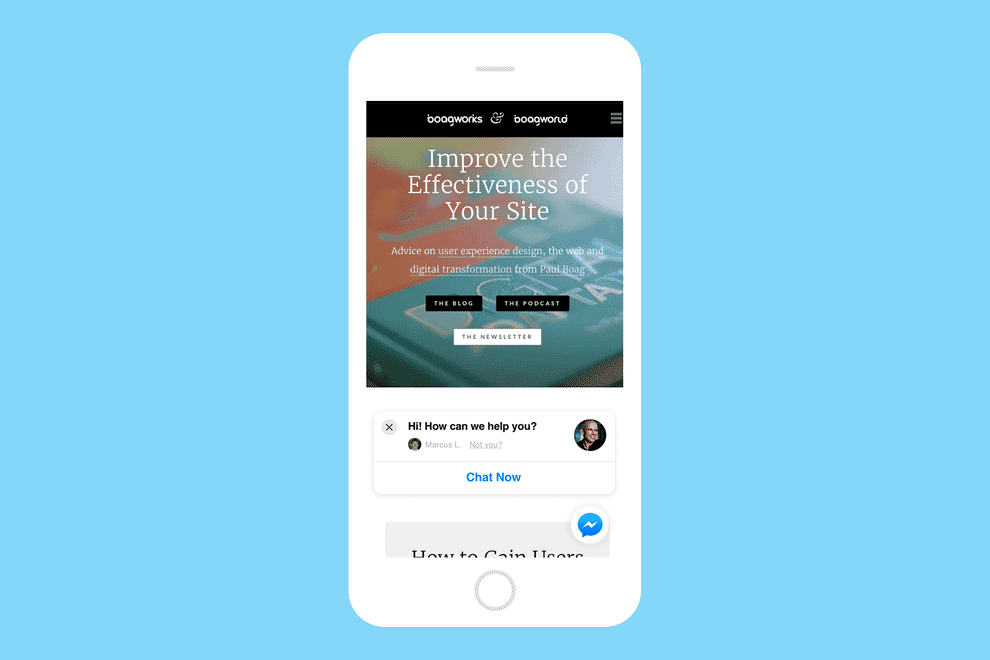 One could argue that closing a live chat notification is not onerous, but when combined with repeating the same action for cookie notifications and newsletter overlays, on every site they visit, users quickly begin to suffer from overlay fatigue.
The obvious answer is to avoid presenting the offer of live chat as an overlay. Instead, display a live chat call to action within the body of a page. Only show the live chat window when the user initiates it by clicking the in-page call to action.
In short, live chat overlays are irritating if you do not require them. However, it is often even more annoying if users do need help.
Only Display Live Chat When Available
All too often the experience of using live chat fails to live up to its potential. In fact, in many cases, clicking on live chat windows results in the site telling a user an operator is not available to help them. That is especially true when interacting with a site owned by a company in a different time zone.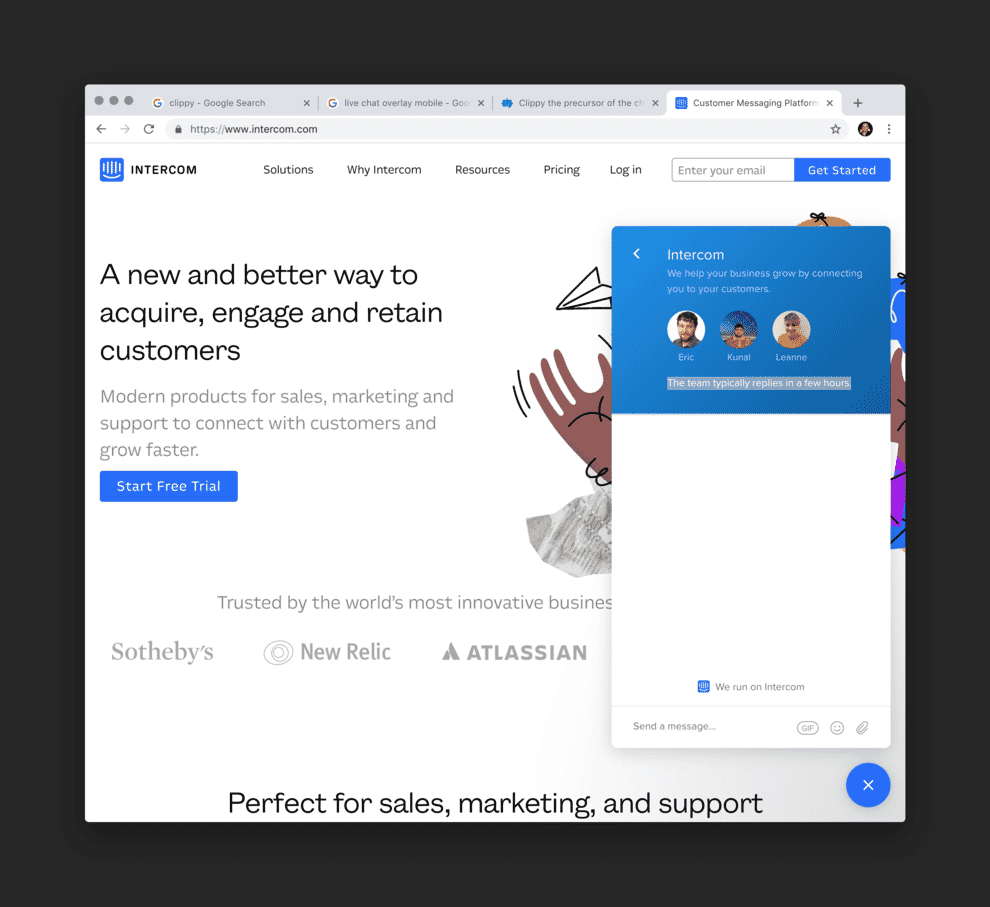 Admittedly, in such situations, live chat will offer to submit the enquiry as a ticket that will be addressed later by email. However, this is not in line with people's expectations. By providing live chat, the user has been primed to expect an immediate response.
To avoid this problem, replace the default live chat call to action with a notification telling users it is not currently available and suggest alternative methods of contact. Alternatively, remove all mention of live chat entirely.
On the subject of user expectations, they also expect to speak to a real human being when they engage with live chat.
Ensure You Connect Users Directly to a Real Person
Unfortunately, increasingly a user is forced to navigate a knowledge base or chatbot, before being able to speak to a real person.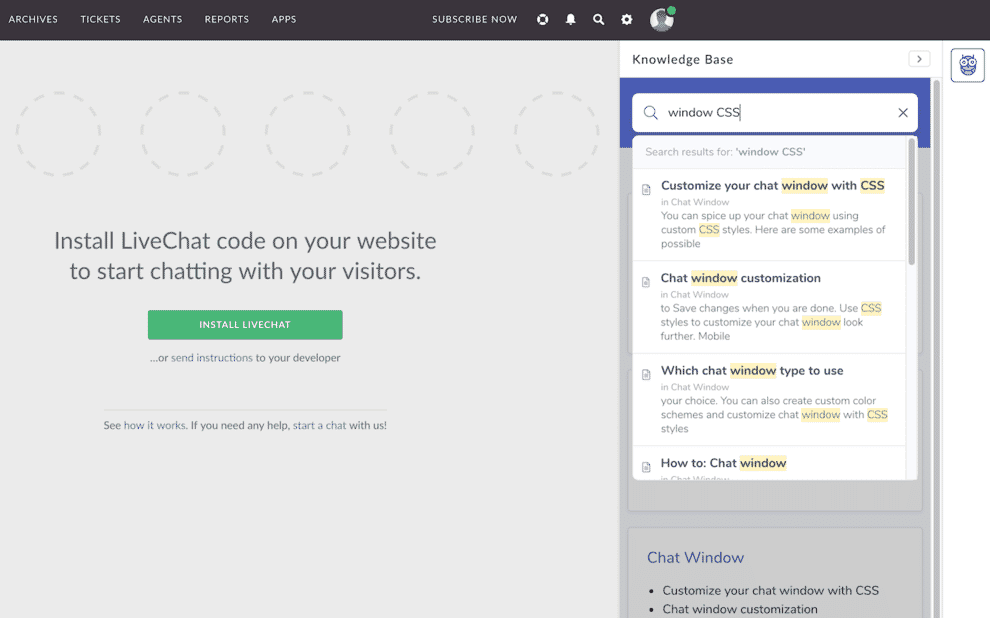 Although this makes sense from a company perspective, it is counter to what users expect from a live chat system. With that in mind, it is better to connect a customer immediately to a human, but make use of canned responses to address common questions and problems quickly.
Customise Your Canned Responses
That said, canned responses themselves can be an issue if misused. Too often those operating live chat systems, rely too heavily on canned responses when answering customer queries.
Although without a doubt, most users ask a similar set of questions, that does not mean the answers can be identical. Excellent customer service is personalised and responds to the nuances of what somebody is asking.
Often operators send canned responses that broadly address a customers questions, but do not take into account the specifics. The result is a canned response that is blatantly generic, making the customer feel at best under-appreciated and at worst frustrated because the operator didn't answer their question correctly.
Canned responses need to be seen as a starting point for a reply to users, not as a definitive response. Failing to do so makes live chat no more valuable than a searchable knowledge base or a well-written chatbot. It does nothing to fulfil the user's desire to be helped by another human being.
Add Humanity Back to Your Site
Ultimately that is what can make live chat so powerful. At its best, it replicates the human service that is so lacking from the internet. It creates a sense of outstanding customer service that encourages repeat orders and word of mouth recommendation.
Unfortunately, all too many organisations have approached it with a half-hearted implementation. The result is a system that is painful to run and provides no tangible returns. When it comes to live chat, you should either go all in or not bother at all.
Thanks to mtkang from Shutterstock for allowing me to use this image.