If you want to broaden the type of work you do, increase the amount you can charge, be more respected by clients and generate repeat business, then you should offer user experience services.
Starting October 2nd, I am running a four-part online workshop where I will teach you all you need to know to start offering UX design services. Not just user interface design, but the whole range of UX services from user research to strategy and training.
The first ten people to use the code 'early' will get 20% off the listed price.
Is this course for you?
Do you design or build websites? Maybe you are a freelancer or run an agency? Maybe you even work in house and have been reduced to a pixel-pusher. If you would like to do more, then this course is for you.
It is for anybody who would like to extend the services they offer into the user experience field. Who wants to be able to provide services such as:
User research.
Top task analysis.
Competitive reviews.
User experience strategy.
Prototyping.
User experience training.
Multi-Variance testing.
Analytics reporting.
Usability testing.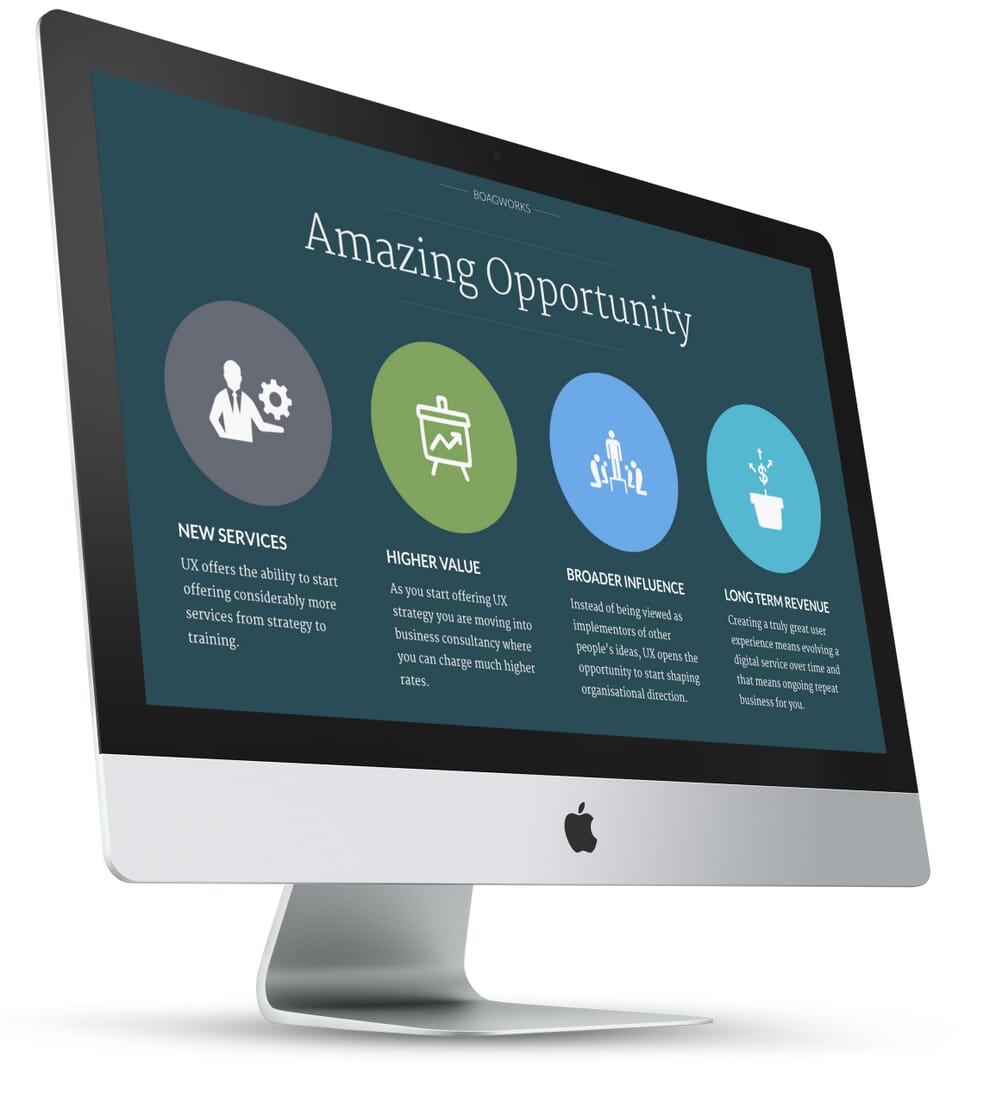 What will this course cover?
This six-hour course run over four weeks will introduce you to everything you need to start offering user experience services. It won't provide in-depth expertise, but it will get you up and running. The course covers: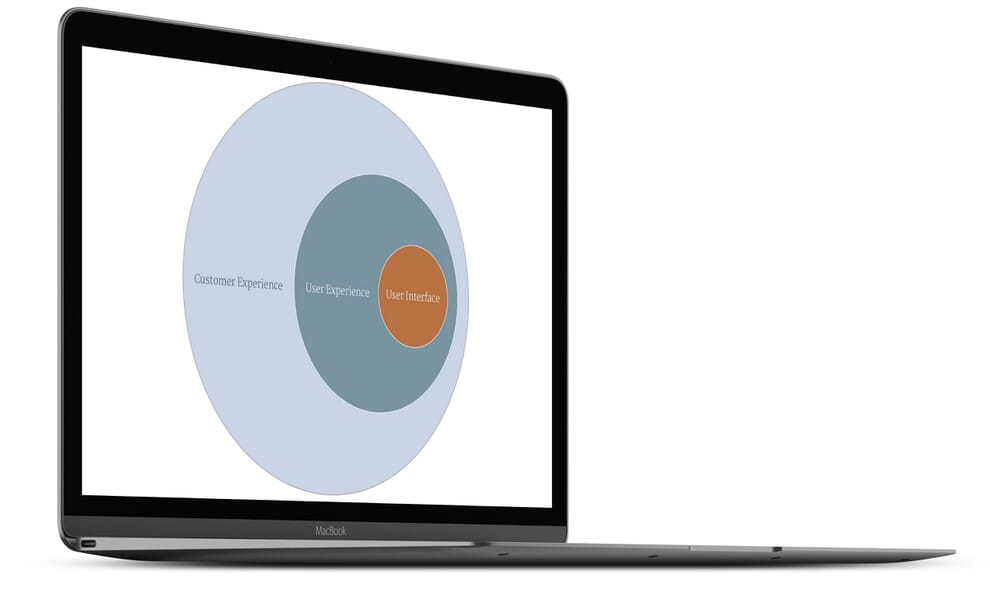 What is UX?
I will show you how the user experience is not limited to the user interface. We will explore the impact of copy and build as well as looking at areas of UX which have nothing to do with a website or app. Areas around which you can start to build services.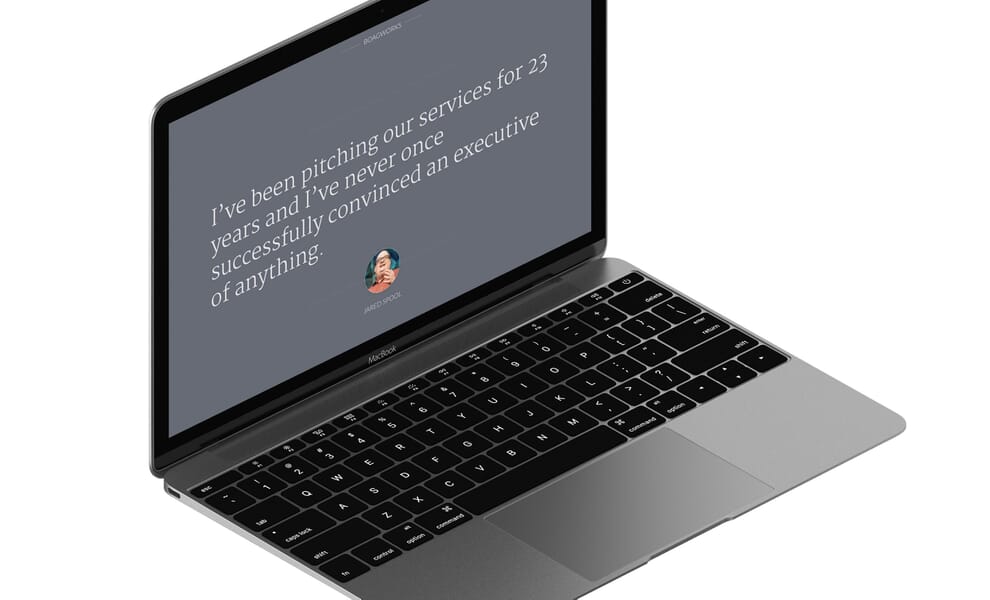 Selling User Experience
I will introduce you to the many added value services you can start offering to your customers, as well as providing detailed advice on how you can make the case for user experience. I also explore how to structure user experience projects to encourage clients and managers to buy-in to the process.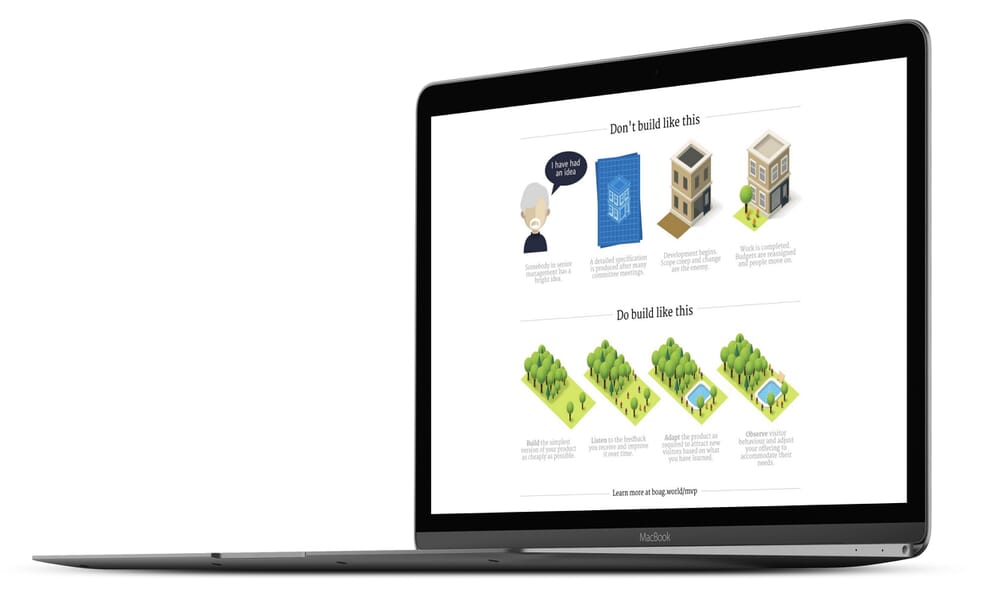 How to approach User Experience projects
Finally, the entire second half of the course is dedicated to running user experience projects. You will explore the UX process, how to undertake user research, how to build a prototype and manage stakeholders so they become user advocates.
Want more details? Check out the slidedeck
What is the workshop schedule?
This one-day workshop is broken down into four parts. Each session provides lots of opportunities to ask questions about the particular challenges you face. The four sections are:
2nd Oct, 4.30PM until 6.00PM: What is User Experience?
9th Oct, 4PM until 5:30PM: How to sell user experience services.
23rd Oct, 4PM until 5:30PM: The UX process and user research.
30th Oct, 4PM until 5:30PM: How to prototype and work with stakeholders.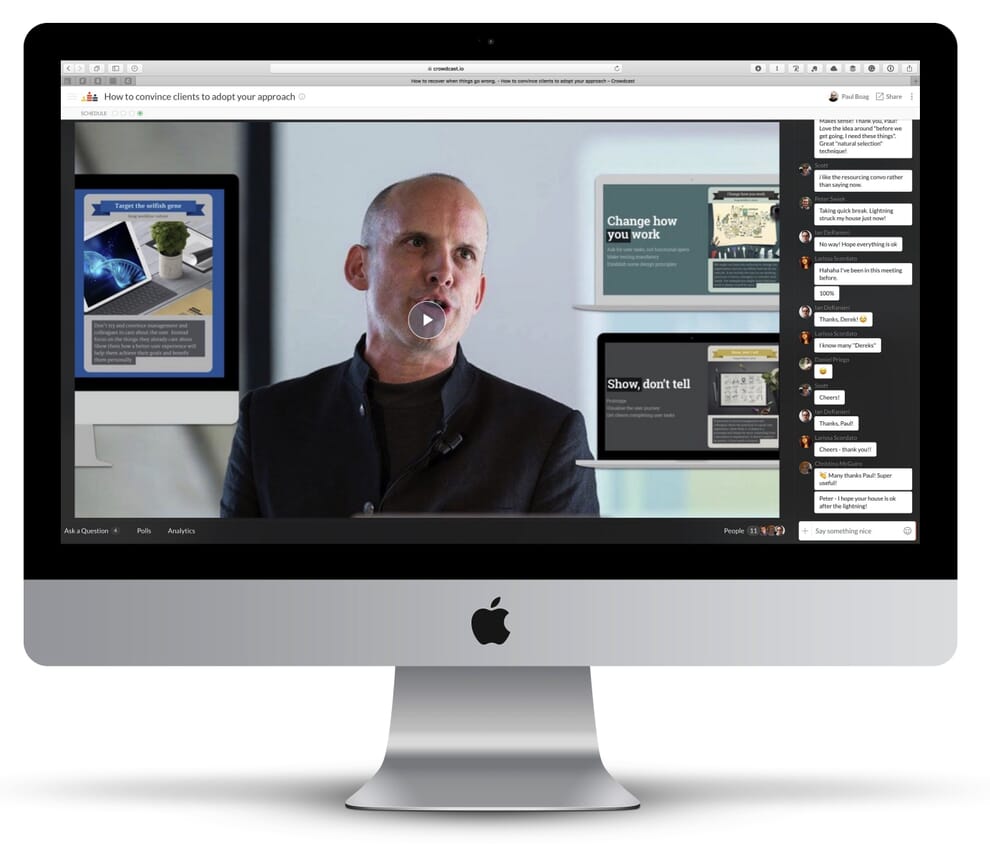 Still not convinced?
Still not convinced? Well, you have nothing to lose!
Can I get a refund if the course does not live up to my expectations? 
Of course! I want you to be entirely happy. If you are not, just drop me an email and I will give you your money back. No questions asked.
What happens if I miss a session?
Every session is recorded so you can watch them back whenever you want.
Will the sessions be available to watch later?
Yes, they will. In fact, you could watch them a year later if you need a refresher.
The first ten people to use the code 'early' will get 20% off the listed price.