Creating a sense of urgency in our users will encourage action, but it can also annoy and alienate people. However, it is possible with the right approach.
The following post is based on content from my masterclass on encouraging clicks and the audio version of this post is brought to you by Express VPN.
The work I do in conversion rate optimisation focuses on long term conversion, not only quick wins. That means I avoid techniques that may work in the short term but are in danger of alienating people and suppressing repeat purchases or generating negative feedback.
In other words, I avoid techniques such as creating a sense of urgency simply for the sake of encouraging action.
We have all been to websites that pressure us into buying "right now" with claims of limited stock or availability. Techniques that will work, but are in danger of undermining the trust between you and your audience. They are methods that could damage your reputation.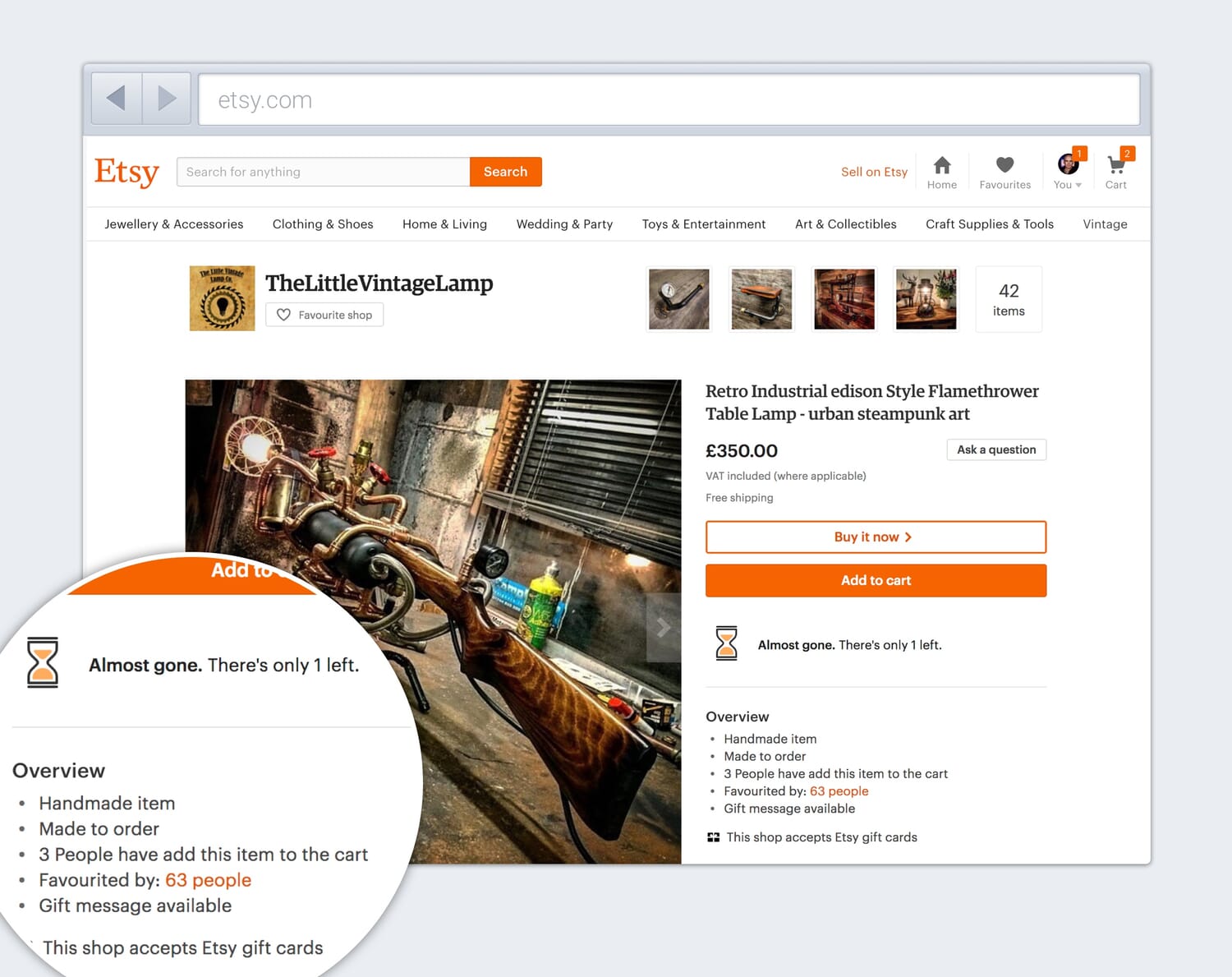 Companies implement these techniques because they know if users do not act quickly, they are less likely to act at all. That is because the longer we spend thinking about a decision, the more we will throw up objections and the more our primitive brain has to become loss averse.
However, creating a sense of urgency isn't only about helping people to act; it is also about ensuring they feel happy with their ultimate decision.
As I say in my post about dark patterns, my main reason for avoiding manipulation (beyond the ethical considerations) is that it leads to buyers remorse. However, manipulation isn't the only reason people suffer from buyer's remorse. The longer somebody spends making a decision, the higher the chance they will experience buyer's remorse. They overthink the decision, and that leads to anxiety and often regret.
That is especially true when they have several similar options available to them. In an attempt to differentiate between them, people over analyse the options, picking apart each, until none feels particularly satisfactory. However, if they don't have the time to agonise over the decision, they don't get caught in a loop of indecision and negativity.
So, ideally, we want to encourage people to make fast decisions both for our conversion rate, but also for the user's peace of mind. How then do we do create a sense of urgency without alienating users and making them feel pressured?
Note that it is not enough for us to have good motivations. If the user perceives us as rushing them for our ends, we will meet resistance and resentment. The user has to believe our intentions are good.
To achieve this, I typically rely on three approaches that together, make it clear we are not creating a sense of urgency just to bounce people into a decision before they are ready. These are:
Being honest and consistent in our approach.
Allowing the user a way to change their minds after acting.
Making the decision so obvious they don't feel the need to hesitate.
Let's start with honesty and consistency.
Be Honest and Consistent With Users
The problem with most of the techniques you see to encourage users to take action is that they are based on lies, but users are not stupid.
No doubt you have visited a website that displays a counter counting down the minutes until some discounted price ends, only to find when you visit again on another occasion, the counter and price have not changed.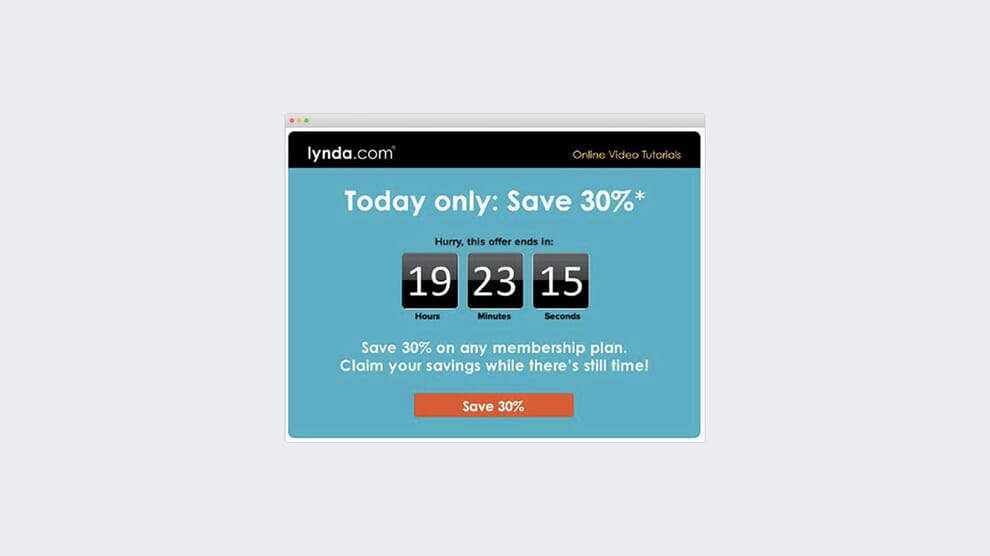 These tricks have been around long before the web with retail stores who seem to be continually running a 'limited time' sale.
We all know these time constraints are a lie. Yes, they influence us subconsciously, but they also irritate us, undermining trust, which is a critical component in avoiding buyers remorse.
If we are going to create a sense of urgency, we have to build it on an honest and consistent use of limited availability.
In other words, if you are going to have a limited time offer, make sure it is obviously a real limitation.
Take, for example, Paul Jarvis. He offers an online course about using Mailchimp and another on being a freelancer, but they are only publicly available twice a year for a week. He makes this very clear across his website and sticks to that schedule.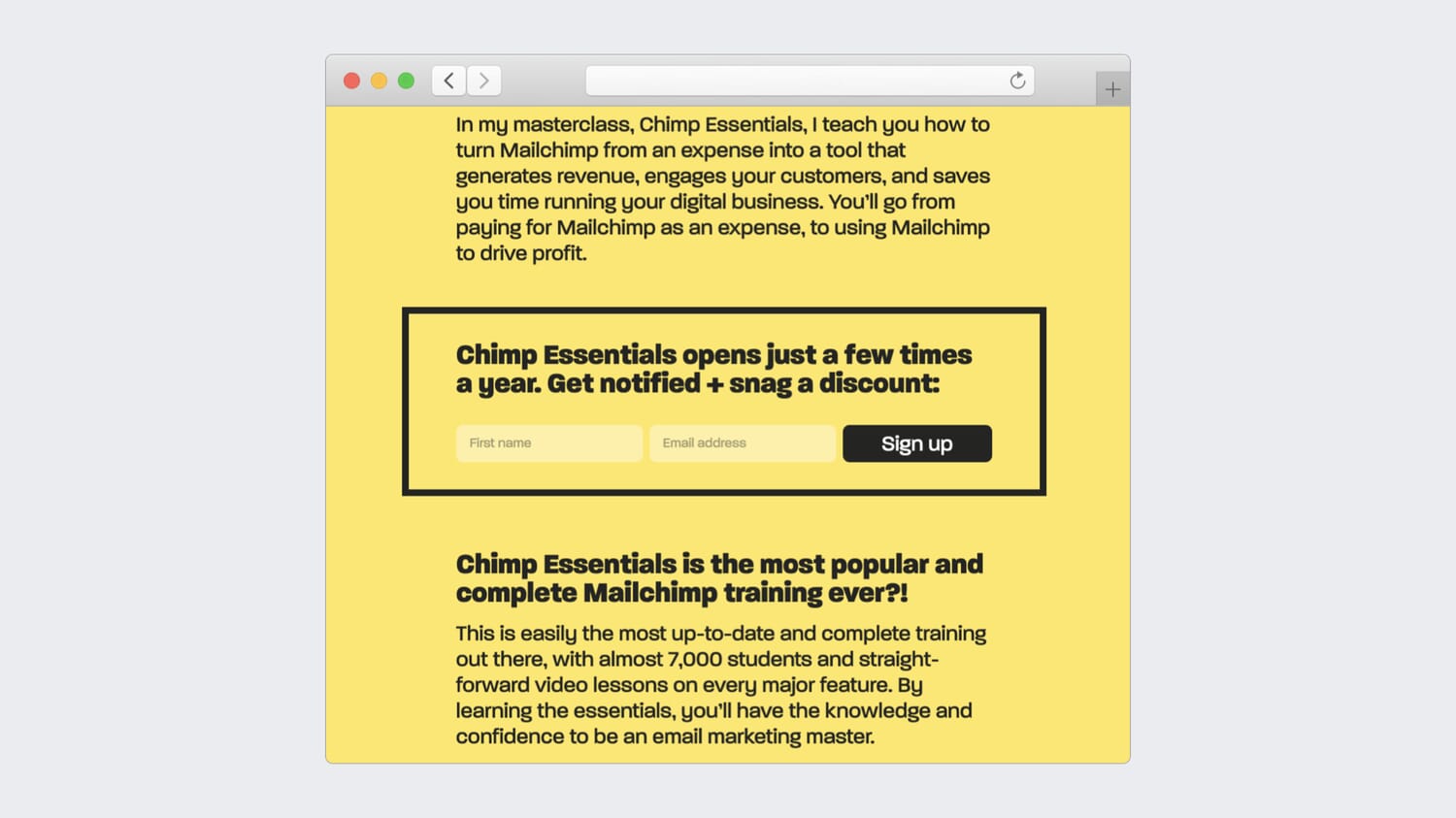 For the rest of the year, you can join a waiting list that will offer you a discount when the courses do release, and he promises that will be the best discount he ever gives.
By sticking to this straightforward and honest approach, he generates a very healthy income. He found that limiting availability spurred people into action on the rare occasions people could sign up for the course, but only when the limitation was genuine.
However, honesty and consistency is only part of the story. Even if the counter on your site is genuine or the sale truly limited, user scepticism may convince them otherwise. When extra reassurance of your honest intentions is required, offer users the ability to change their minds.
Give Users the Option to Change Their Minds
People have learned to be sceptical online, and that scepticism is likely to continue to grow as long as we use dark patterns. That means we have to prove to users that we are not trying to trick people into making a decision they will later regret when we use methods to encourage fast decision making.
The best way of doing this is to provide people with the ability to undo their decision later. Depending on the action you are asking people to complete, that 'undo' option will vary.
When asking somebody to sign up to a mailing list, promoting how easy it is to unsubscribe should help to reassure. When it is making an online purchase, making returns effortless will do the trick.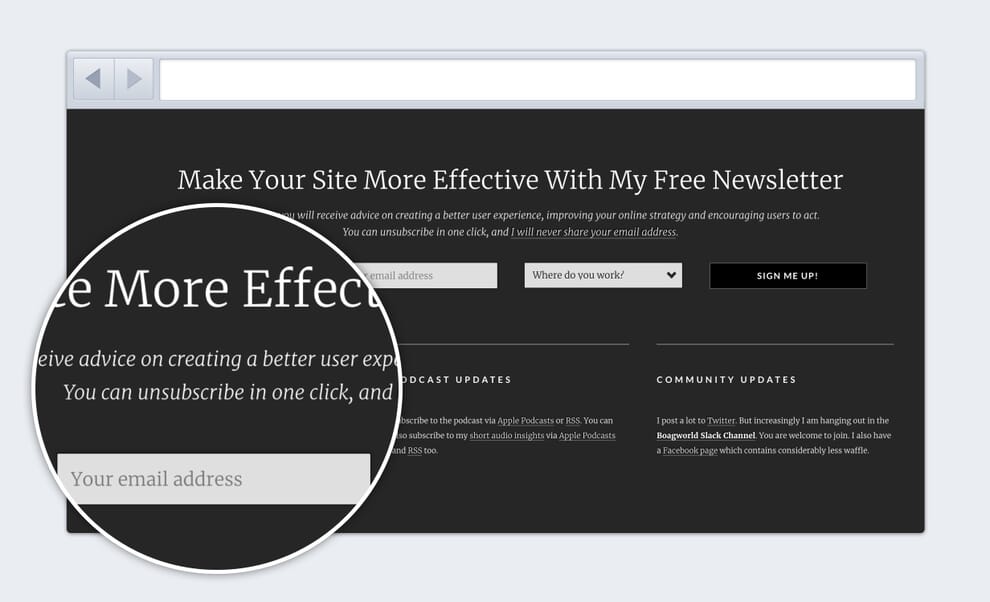 Adopting this approach will reduce the risk in the minds of users. However, just as importantly, it shows the user you are not trying to bounce them into a decision without the opportunity to properly consider their options.
What the ability to undo a decision also does is make the decision being made feel much clearer. It is essentially a 'no brainer'. Making a decision evident in this way, means that the user doesn't feel rushed to decide.
Make the Decision Obvious
If I told you that you have five seconds to choose between a diamond necklace or £5000, you would feel under pressure because it would be hard to judge in that time whether the jewellery would be worth more or less than £5000.
However, if I gave you five seconds to decide between £100 and £5000, you would feel that it was more then enough time.
In other words, the clearer the choice, the less pressure we will feel from a site that creates a sense of urgency. Give users a simple decision, and they will feel less pressured, less sceptical and less likely to suffer from buyers remorse.
One way of making this decision obvious is to provide the 'opt-out' option I mentioned a moment ago. However, it is not the only way.
We can make decisions evident by reducing the risk compared to the competition. For example, frozen food retailer, Wiltshire Farm Foods, differentiated itself from high street supermarkets by ensuring that all their drivers were police checked, so removing their elderly audiences concerns over strangers coming into their house.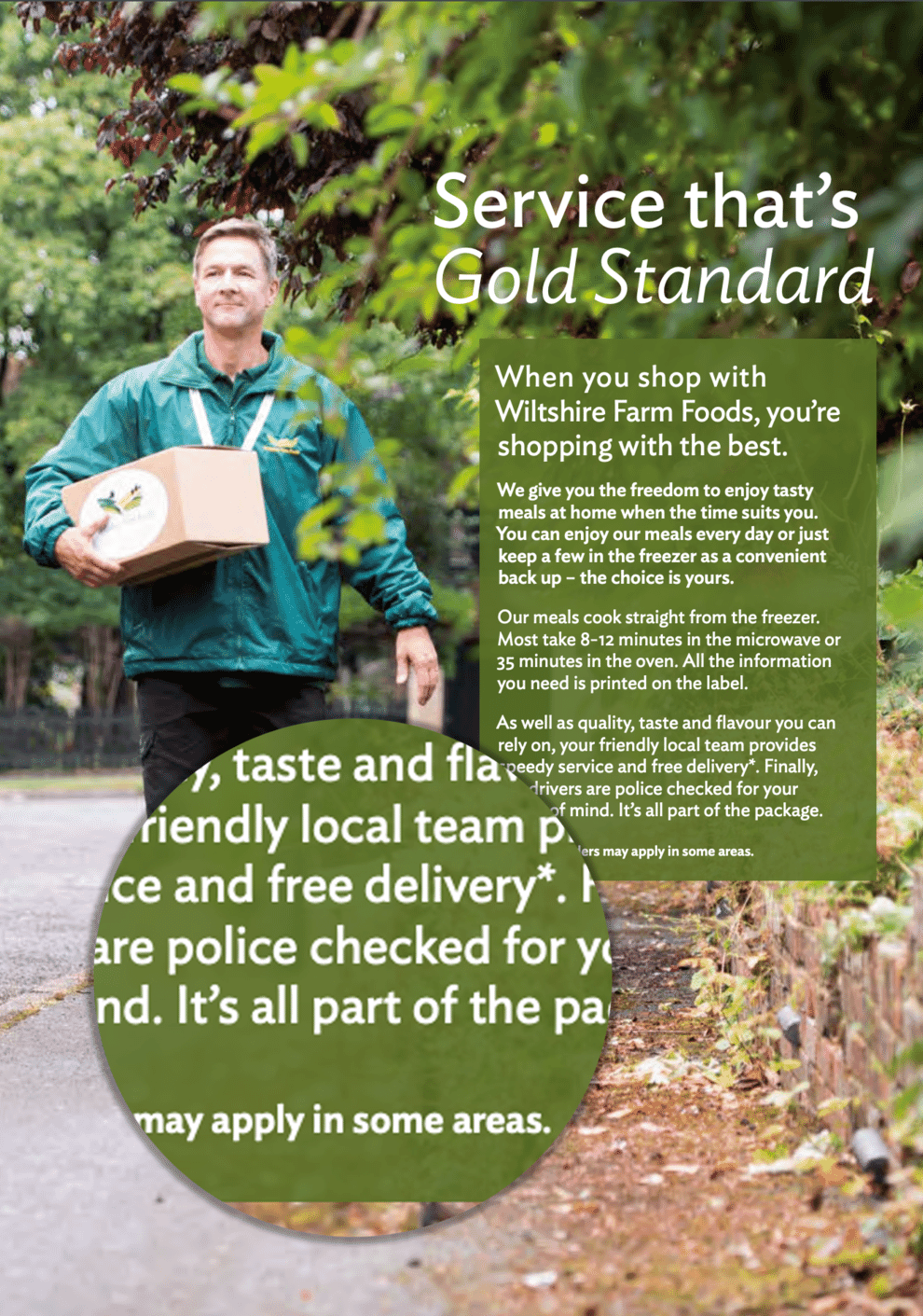 We can also differentiate between our various options. For example, it is common for companies to offer so many products and services that users are overwhelmed with the choice. Instead, we need to make the decision simple, so they don't feel rushed when making it.
When Steve Jobs returned to Apple in 1997, he returned to a company who had made precisely this mistake. They had so many options that the consumer was overwhelmed.
Steve addressed the problem by reducing their product lineup to four products, a laptop and a desktop for each of its two audiences (consumer and professional). It meant that when people came to buy, it was a no brainer decision.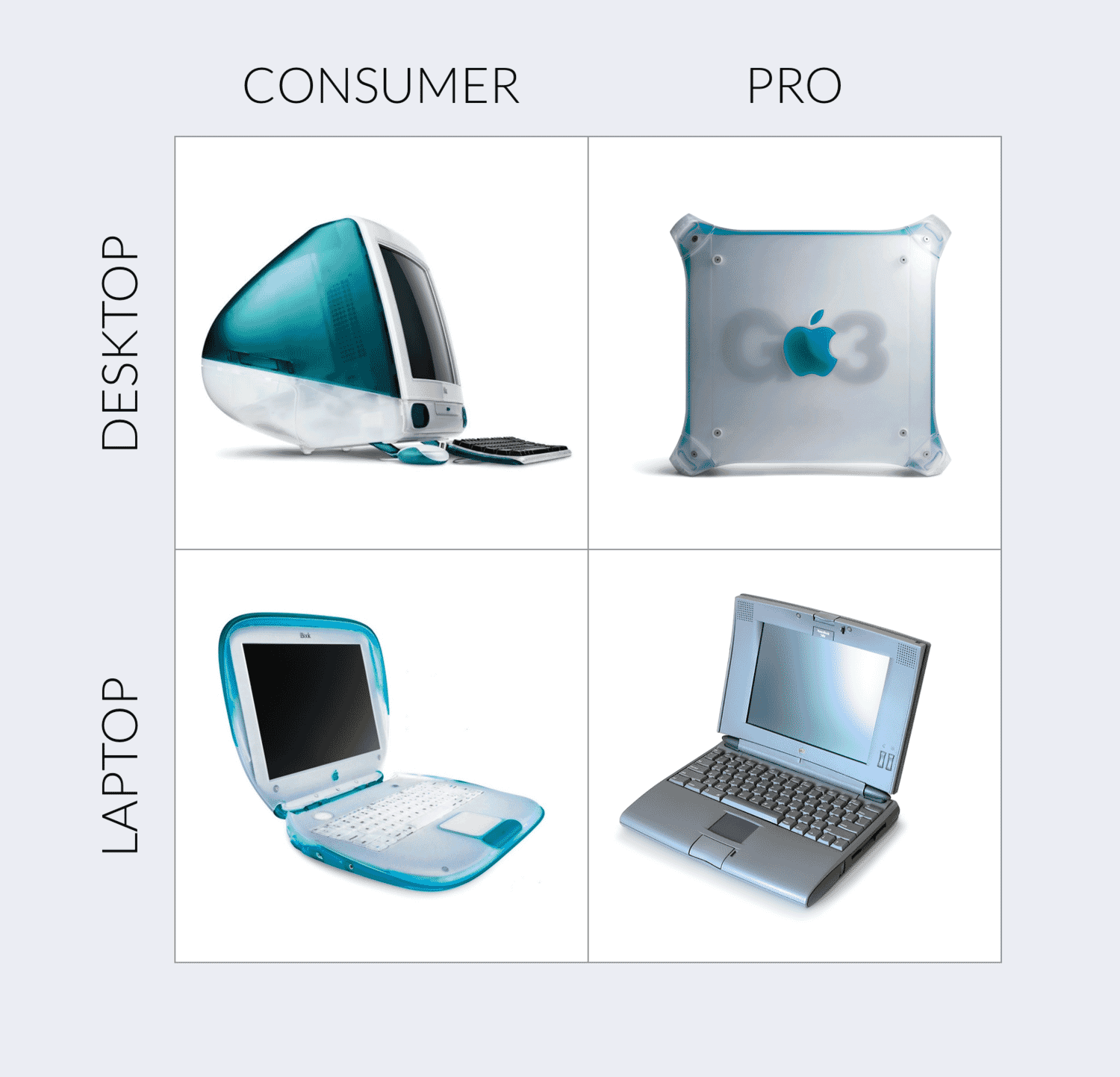 Creating a Sense of Urgency is Not Inherently Wrong When Done Right
Hopefully, you can now see that creating a sense of urgency is not inherently wrong. It can be an approach that leads to happier customers as long as they don't feel rushed or pressured into that decision.
To avoid them feeling like this, we need to reassure them it isn't some deceptive marketing ploy by applying the approach honestly and consistently. We need to provide users with an easy way to change their minds and make the decision as straightforward as possible, requiring minimal effort.
If we do all of that, then we can encourage users to make faster decisions so avoiding choice paralysis and buyers remorse.