UX Communications Card Deck
Sell Your Organisation on the Benefits of Great User Experience

Working somewhere that doesn't put the needs of customers first can be frustrating. But, you can bring about change. You can help colleagues and management realise how important it is to be user centric.
These 52 cards help you achieve that ambitious goal. Each card contains a practical step you can take to begin shifting the culture of your workplace. Steps that will help others understand how important it is to be user centric.
Unfortunately the printed cards are now sold out.
Proven techniques
The techniques on these cards are the distillation of over 23 years of experience of working with companies to become more user-friendly. Born out of the research undertaken for the book User Experience Revolution, they include techniques used by organisations who have successfully realigned around user needs.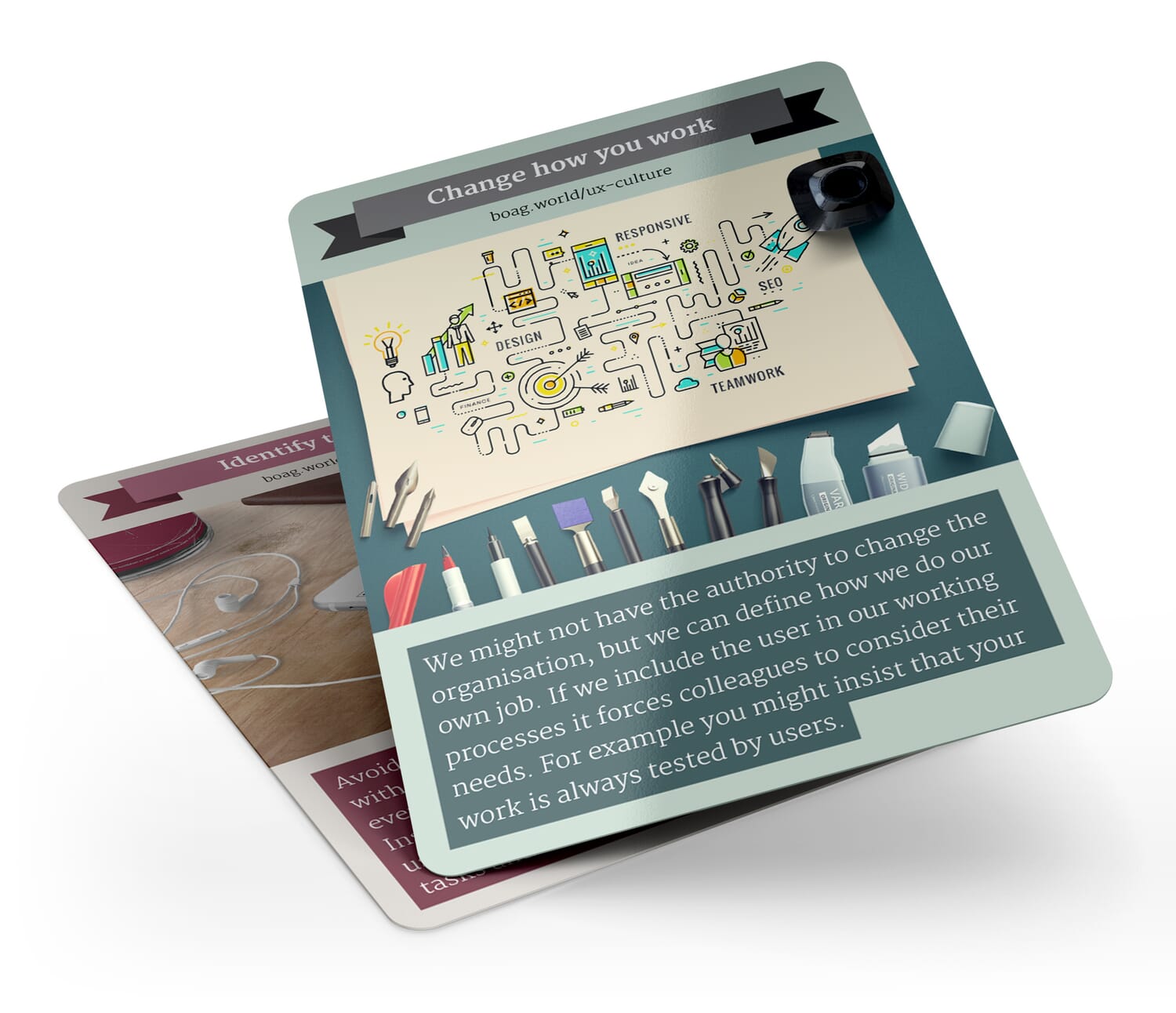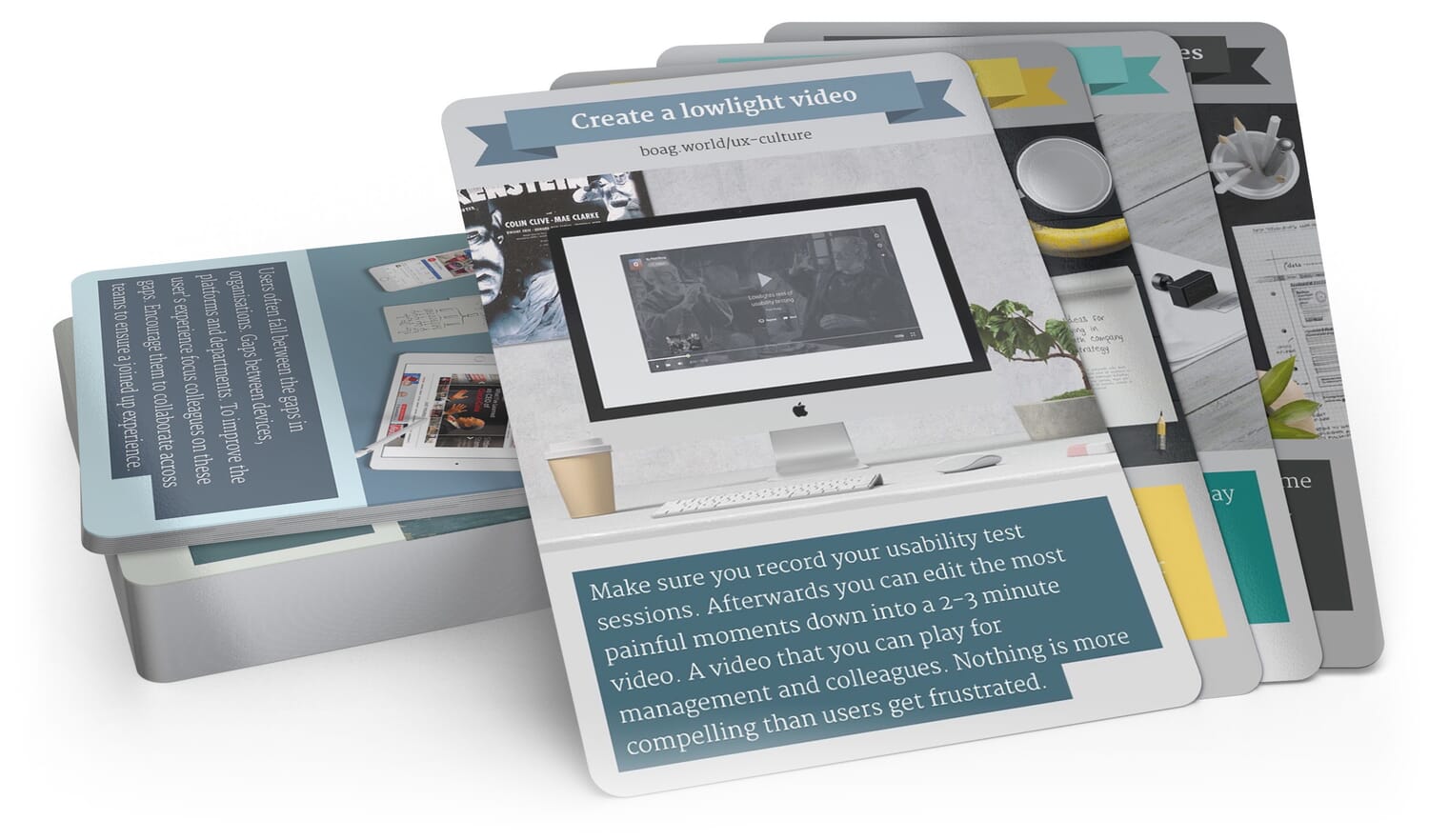 Full-colour inspiration
Each full-colour card shares a simple concept that will inspire you at a glance. If you need a little more detail, a simple description unpacks the idea further, giving you everything you need to take action.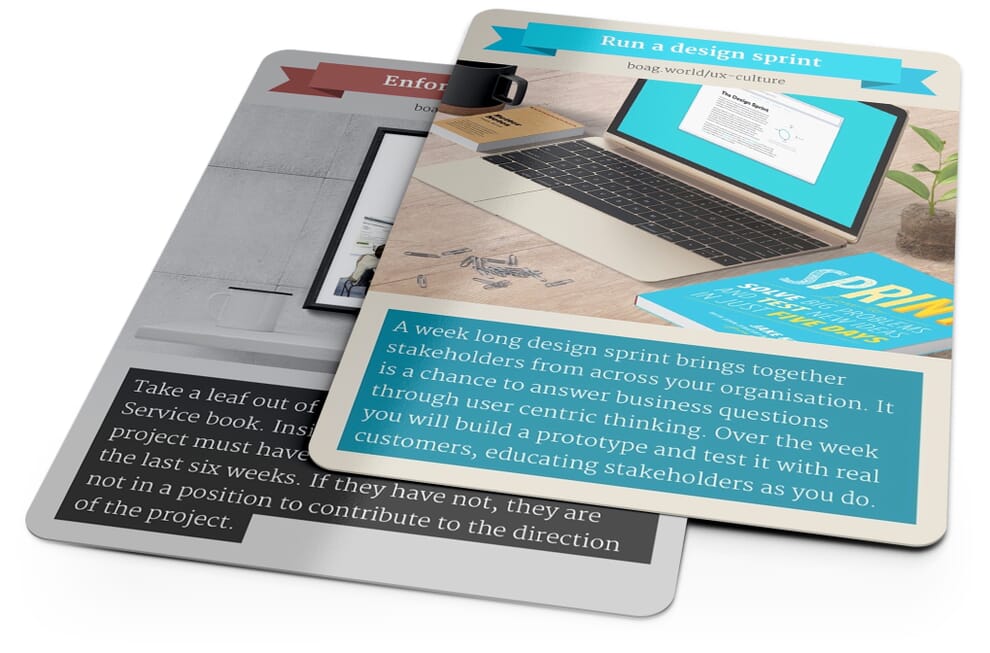 Great for brainstorming
Many companies form working groups in an attempt to be more user-centric. But these groups often generate more discussion than action. The user-centric culture cards will focus these brainstorming sessions on concrete actions that you can take.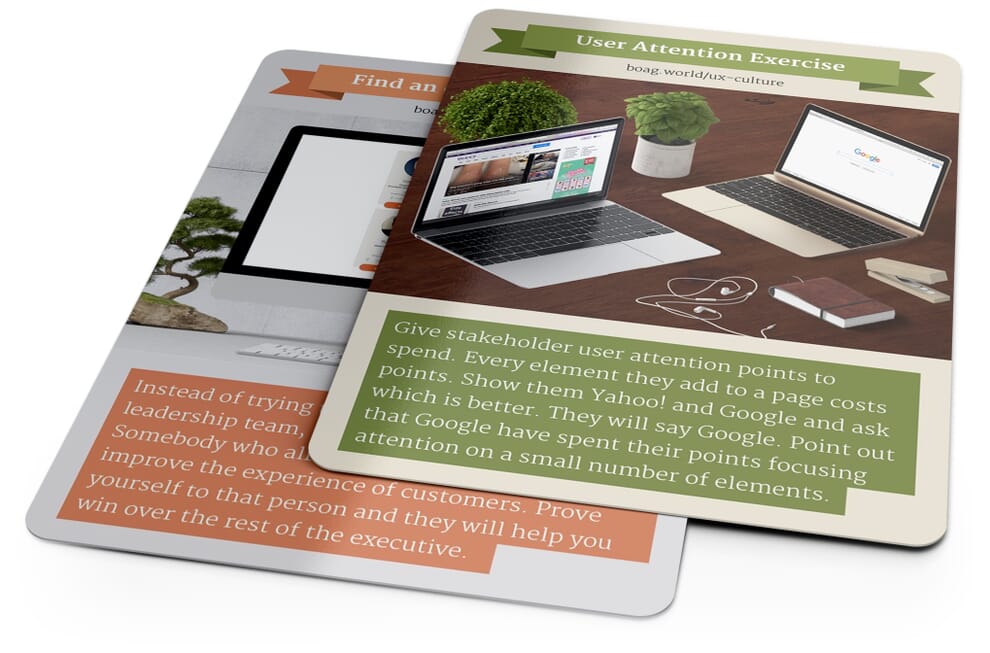 Practical and actionable
Most advice available about cultural change involves senior management buy-in, considerable investment and lots of strategy discussions. By contrast, the user-centric culture cards focus on actions you can take immediately, no matter your position in the company.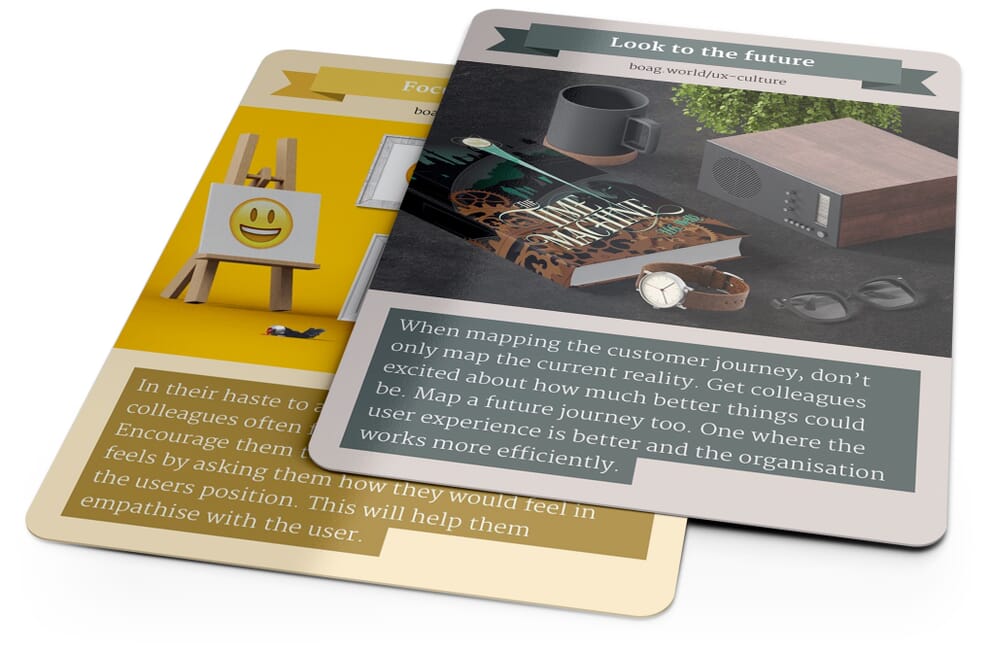 Perfect for presentations
As well as the physical deck, you will also have access to a PDF copy of each and every card. These are ideal for including in presentation slide decks. They will look great, inspiring your audience to back change.