If you're an online marketer, blogger, or copywriter, you've probably experienced this challenge: How do you write long posts and web pages that are easy to read and digest? The answer lies in chunking text
If you run a website focused on conveying information or convincing people to take action, you need to understand how to chunking text. It is one of the most important skills to have as a content creator and is integral to the design process.
In this post, I will outline why chunking text is important and how to use the technique. But before that, let me explain the term chunking.
What Is Chunking?
Through the discipline of cognitive psychology, we know that humans have limited capacity in their working memory. In fact, chimps have been found to outperform humans in memory tasks.
Chunking Defined
Chunking is a technique to bypass our short-term memory limits by grouping related items into manageable chunks. The technique works because items are more easily remembered as a group than as the individual items themselves.
An Example of Chunking in Action
For example, if you try to memorise or even process the following list, you will find it extremely hard.
Bread
Ice cream
Milk
Tomatoes
Eggs
Butter
Apples
Muffins
Frozen vegetables
Bagels
Lettuce
Cream
Banana
However, if we sort the same information into chunks, it becomes much easier to manage.
Frozen Foods
Ice cream
Frozen vegetables
Dairy
Bakery
Fruit and Veg
Lettuce
Banana
Tomatoes
Apples
This is more than just an interesting peculiarity of human psychology. It actually has a significant impact on how we write and present content online.
Why Is Chunking Text Important?
Breaking content into chunks is such a powerful tool that you will see it everywhere. From credit card numbers being broken into four digitals to the navigation on sites like Amazon, we are surrounded by chunking examples.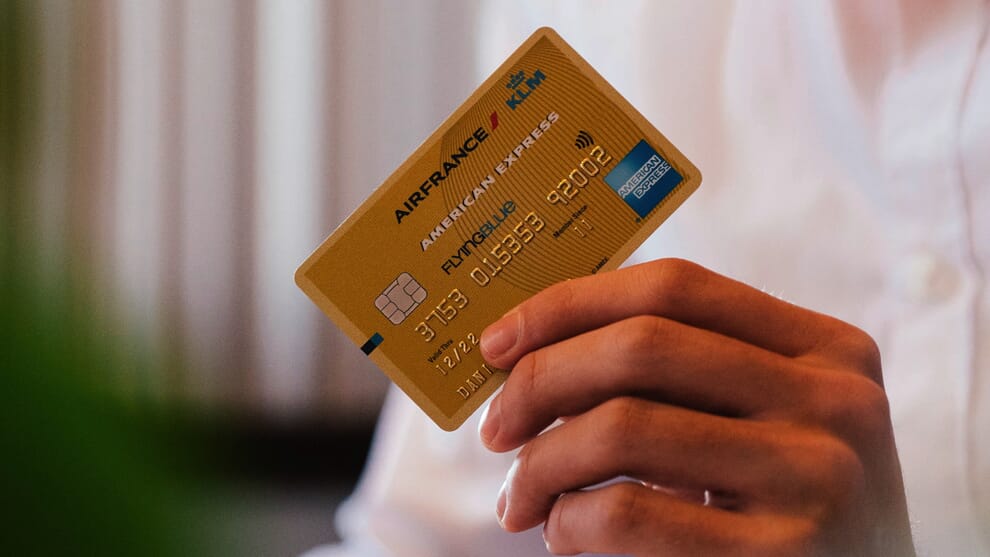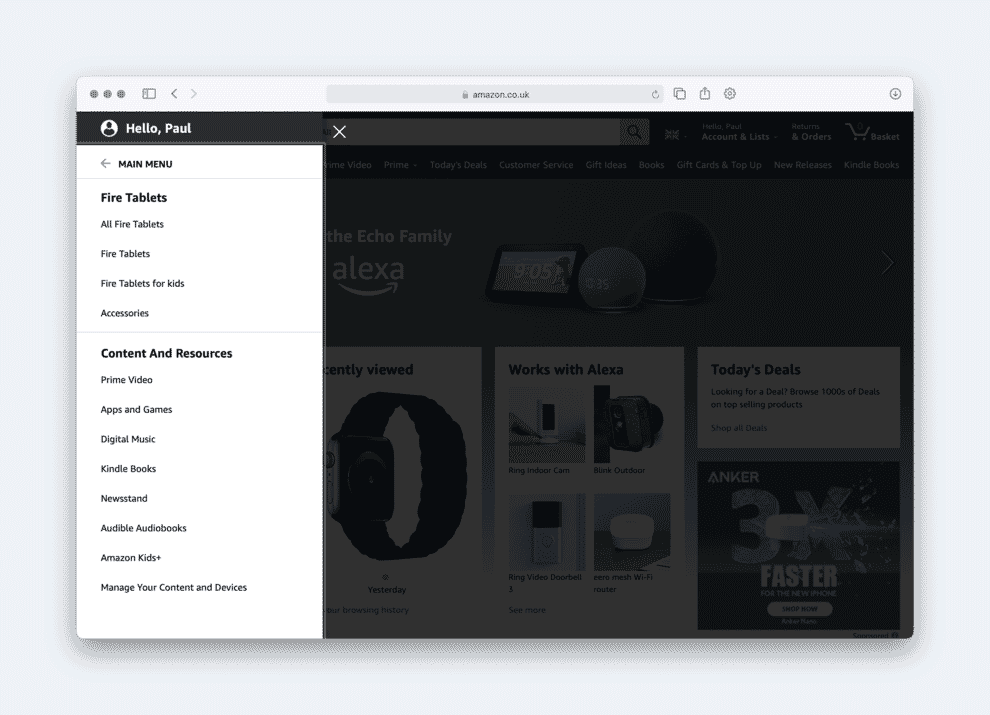 Chunking is so popular because it offers three significant benefits:
Chunking Aids Scannability
Because chunking breaks content into distinct blocks, normally with a heading of some kind, it enables people to scan a page and find the most relevant content quickly.
Chunking Improves Readability
By breaking content into manageable chunks, it prevents users from becoming overwhelmed by the amount of copy. It also reduces the chance of the eye losing its place in the text. Together this improves readability.
Chunking Increases Recall
Most importantly, chunking has been shown to help recall meaning that users are more likely to retain the knowledge they have learned on the website and remember the site later.
How to Chunk Entire Pages
With its ability to improve how users scan, read and recall content, chunking content is a valuable tool in our arsenal as UX designers.
However, although chunking something like navigational options is relatively straightforward, chunking an entire page of content needs more careful consideration.
When chunking page content, I adopt a three-pronged approach.
Think in Terms of Content Blocks
Each chunk should be thought of as a content block. Each content block tackles a single topic and can potentially consist of four elements:
A heading that summarises the content block.
The copy that communicates more detail on the topic of the block.
Relevant media that supports the content block, such as an image.
Links to further detail on the subject of the content block.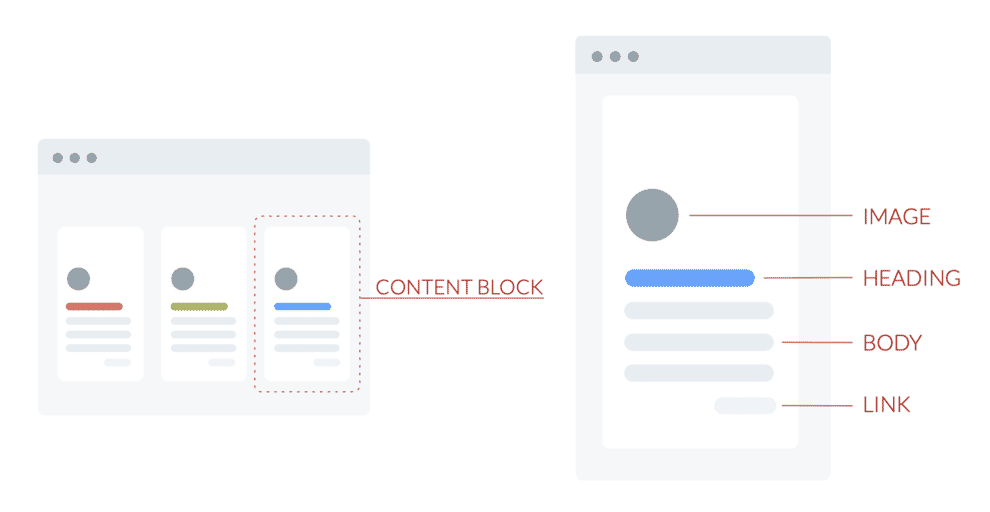 At a minimum, every content block should have at least a heading and either copy or associated media.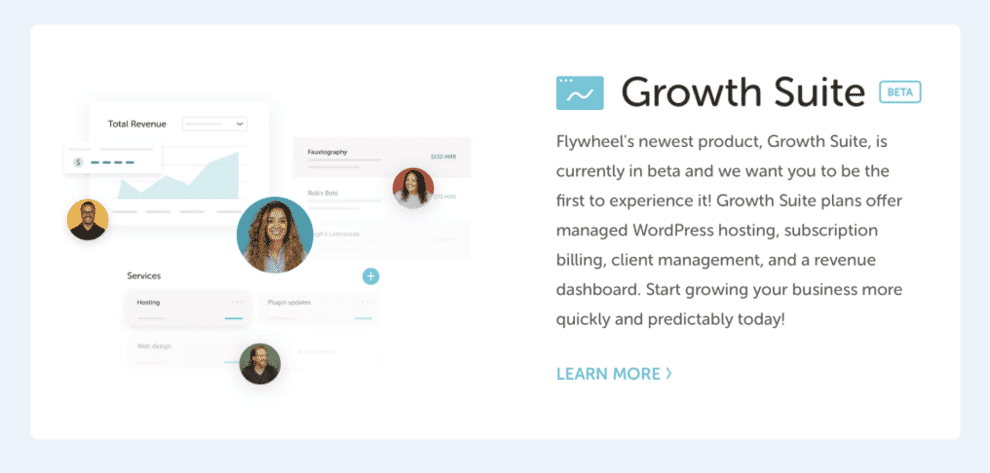 Make Content Blocks Independant
Because visitors scan a page, you should not presume that people have read any other content blocks (or chunks) on a page. Each should be self-contained with any relevant information regarding that block or links to additional information if appropriate.
Create Content Block Hierarchies
Content blocks (or chunks) can also be nested. In other words, it is possible to have one block embedded inside another. When you take this approach, the child block should be related to the parent.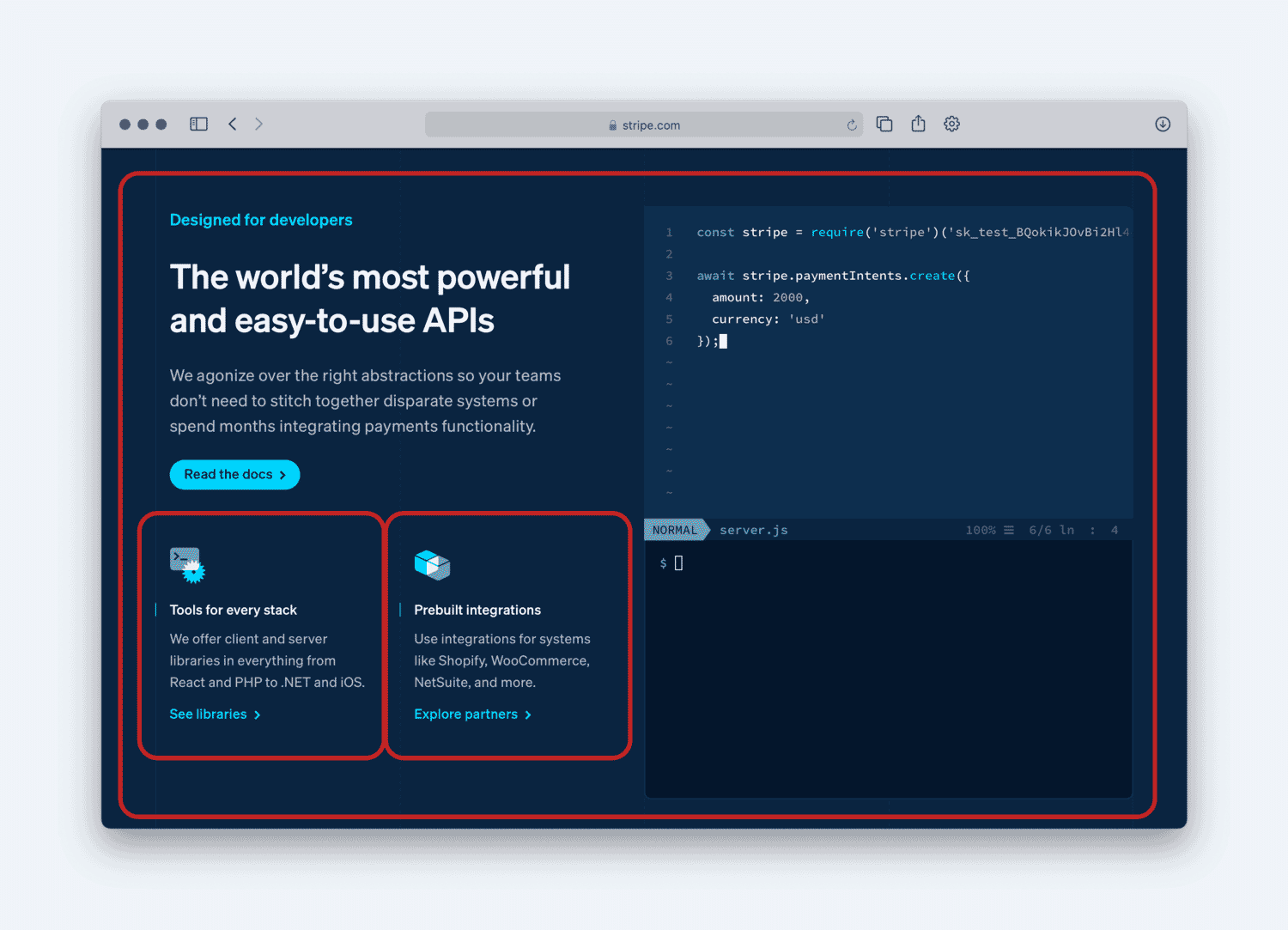 For example, Stripe has a content block on their website with the heading "Designed for developers". Within this block, they have two smaller chunks that highlight specific ways their product is designed for developers.
Each of these child blocks is formatted with the same approach of heading, image, copy and links as the parent.
Chunk Text With Care
Chunking the text on your website is a powerful tool for improving engagement, retention and conversion. However, that does not mean every aspect of chunking is always appropriate.
For example, when you are trying to present a narrative where content is interconnected and flows from one to another, chunking can be detrimental because it encourages users to scan and skip around.
That said, in most circumstances, it is helpful to think of content in a modular fashion. It should be probably your default approach when tackling the copy for any content-heavy website.